Event Gifting: Transforming Promo Products into Experiences
If you've ever been to a live concert, you know just how powerful experiences can be. Experiences engage our senses and allow for deeper connections than passive consumption.
As a brand, you can leverage your audience's need for connection by combining the efficacy of promotional products with the one-two punch of experiences. Whether you want to reward top-performing employees or deepen customer relationships, combining promotional products with experiences gives you more opportunities to Cultivate Brand Love™ moments.
Invite your clients, employees, or vendors to a unique event that immerses them in your brand. Not only will you make plenty of positive memories together, but you'll get even more mileage out of the thoughtful gifts you hand-picked for attendees.
In this guide, we'll show you how event gifting works, why it's so effective, and how to make it work for your brand.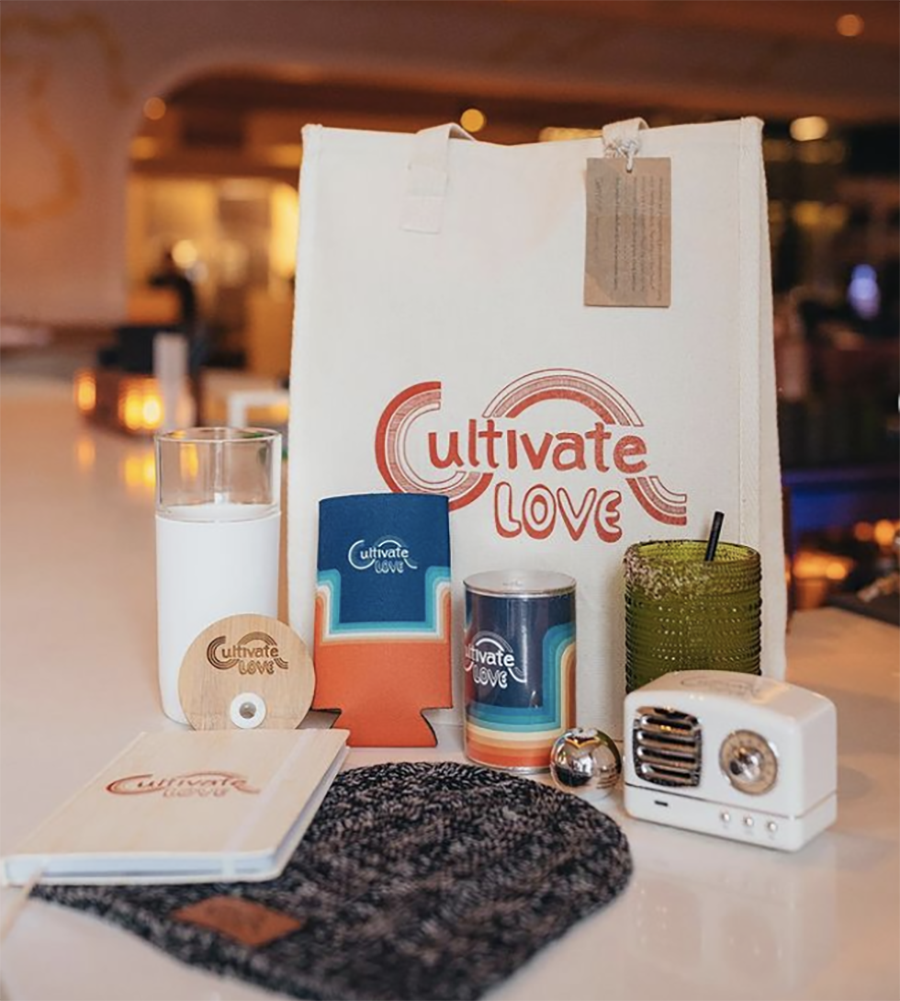 What is event gifting?
Event gifting is the practice of giving event attendees a thoughtful gift tailored to their preferences. Unlike typical gifting, where you might offer promo to your clients via an online portal or through a booth at a conference, event gifting incorporates gifts into the experience itself.
The event gives your attendees a chance to interact with your products in real life. It's a tactile experience that makes your brand much more real. Your event should also be designed to give attendees a memorable experience that sparks a lasting connection with your brand.
Why more brands are investing in event gifting
Organizing events requires some elbow grease, but these experiences make promotional products much more effective. Gifts and events go great together: the event gives you multiple opportunities to engage with people face-to-face, while promo helps you get more mileage out of an event long after everyone goes home.
Event gifting can also:
Improve brand exposure: Did you know that

tactile experiences produce lasting memories

? With event gifting, you're not just adding a product to a swag bag. Your attendees are engaging with you and your products, deepening their connection and memory of your event and brand.
Encourage user-generated content: We guarantee your attendees will snap a few pics of themselves at your event. Those photos aren't going to stay on their photo app — they're going on social media! Event gifting is a great way to encourage more people to engage with your brand online. If you can integrate hashtag challenges or contests into the event, you'll generate even more word-of-mouth brand buzz.
Increase the perceived value of your event and brand: Gifting attendees with high-quality, name-brand gifts will make your event (and brand) feel more luxurious. Using the right, curated goods increases your perceived value, so if you're trying to impress everyone, experiential gifting is a must.

Stanley tumblers

, anyone?
Retain employees and clients: Event gifting isn't just for clients. Use event gifting to celebrate employee milestones or recognize your top performers.

Recognition boosts both engagement and retention

, so honoring your team with thoughtful gifts can create a stronger workplace culture.
4 event gifting tips
Experiential gifting supercharges the effects of your promotional products. But we know planning an event and executing promo requires a lot of thought, so follow these tips to achieve effective experiential gifting.
Tip #1: Give attendees a choice
Why give everyone the same promo product? Jazz things up by allowing attendees to choose their favorite promo product from a spread of different options.
Of course, make the promo products worth their while: if you're not providing your company's creations, opt for high-quality retail products that attendees clamor for.
Instead of passively receiving an item as they enter the event, give everyone a say in what they get. This not only encourages people to engage with your products actively, but it also ensures they only go home with the swag they actually want. They'll use what you gave them more frequently, which is good for both your brand and the environment.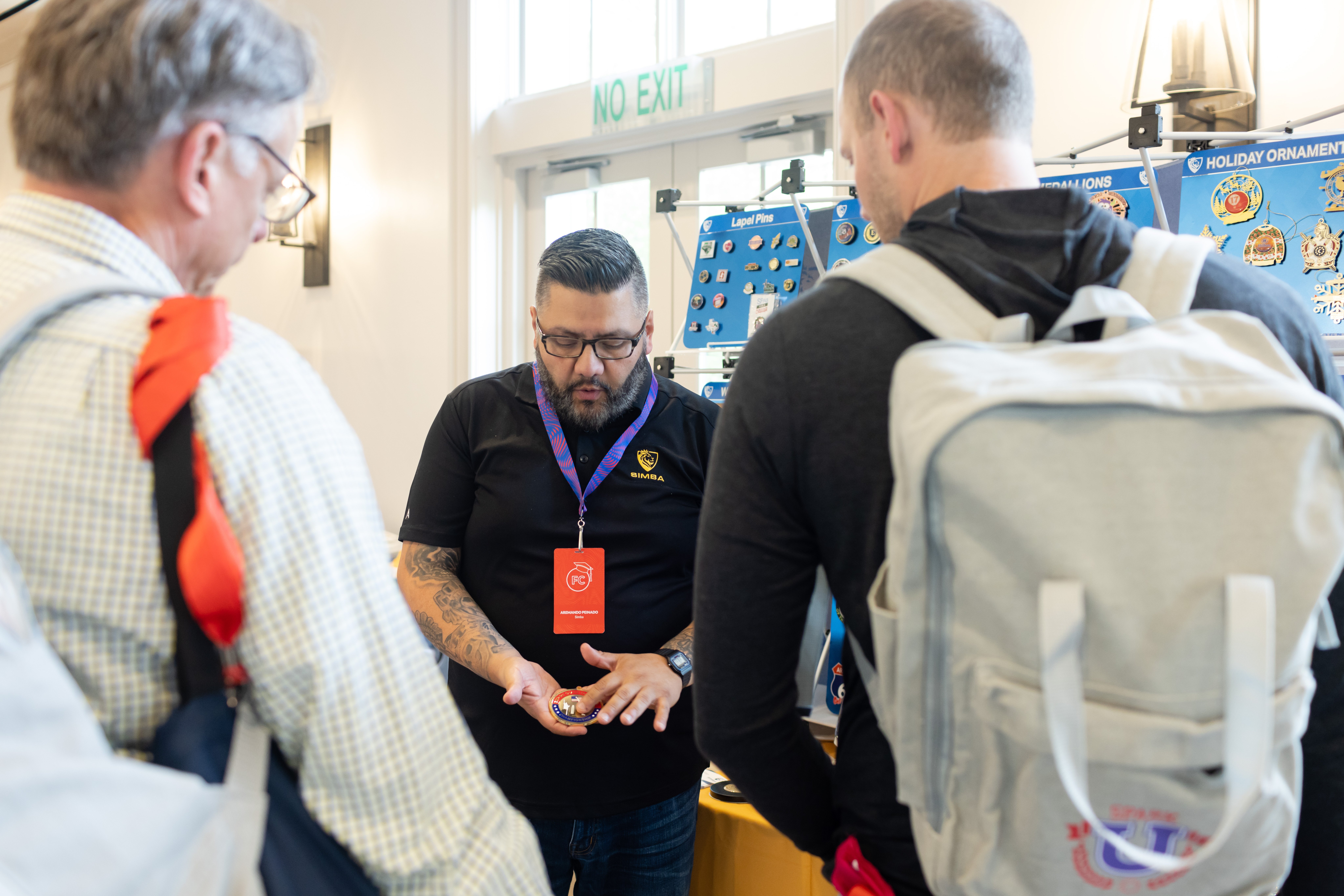 Tip #2: Make gifting the star of the event
Sometimes brands plan an event and then try to fit promo in after the fact. That can work out, but if you want to get people excited from the start, make experiential gifting the purpose of the event.
Instead of making promo an afterthought, include it as part of the main attraction. For example, an employee appreciation conference could focus on sharing awards and gifts for your top team members.
See if you can tie the promo products to your event theme, location, time of year, or experience. For example, maybe you give every attendee an RFID-enabled puzzle piece that they can use to organize into teams for a scavenger hunt — with big prizes for the winners.
That's much more engaging than a simple goodie bag, isn't it?
Tip #3: Limited budget? Take your event online
You can't beat the connection of an in-person event, but we know that in-person isn't always doable. Virtual events are a solid option if you have a limited budget, a global audience, or travel restrictions.
The good news is that you can still do experiential gifting for virtual events. In fact, physical gifts offer much-needed human connection during a Zoom event.
You can do experiential gifting virtually by either:
Creating an online web portal: Give each attendee a unique code or gift card that they can use to order their selection directly from your event store. Since everyone puts in their own orders, they get the exact products they want. Everything's online, so you can even add fields for personalization if you want.
Putting together a boxed experience:

Boxed experiences

mimic the excitement and thrill of in-person experiential gifting. Include a collection of thoughtful, curated products that excite attendees and enhance their experience. For example, if you're hosting a silent disco, provide attendees custom Bluetooth headphones.
When Avnet moved a planned conference from in-person to virtual, instead of scrapping its original Star Wars theme, it made the most of the location change with an interactive branded box that connected and rewarded attendees.
Is this the same as an in-person experience? No, but physical marketing can engage virtual attendees who usually sit there passively.
Tip #4: Give eye-catching products
We love pens and frisbees, but experiential gifts should go above and beyond typical promo fare. You can choose higher-end products or unusual (but useful) products that spark joy for attendees.
Give Ray-Ban or Oakley sunglasses, Michael Kors bags, Columbia shirts, or RTIC coolers. Consumers tend to think more highly of name-brand retail products, so providing these brands adds more value to your gifts.
Sometimes, name-brand retail goods don't fit the event. That's an opportunity to think outside the box with your promo goods. Maybe you give attendees a reusable, double-walled tumbler to use during meetings and presentations at the event. Add a QR code to each tumbler so attendees can scan it and earn contest entries. The sky's the limit!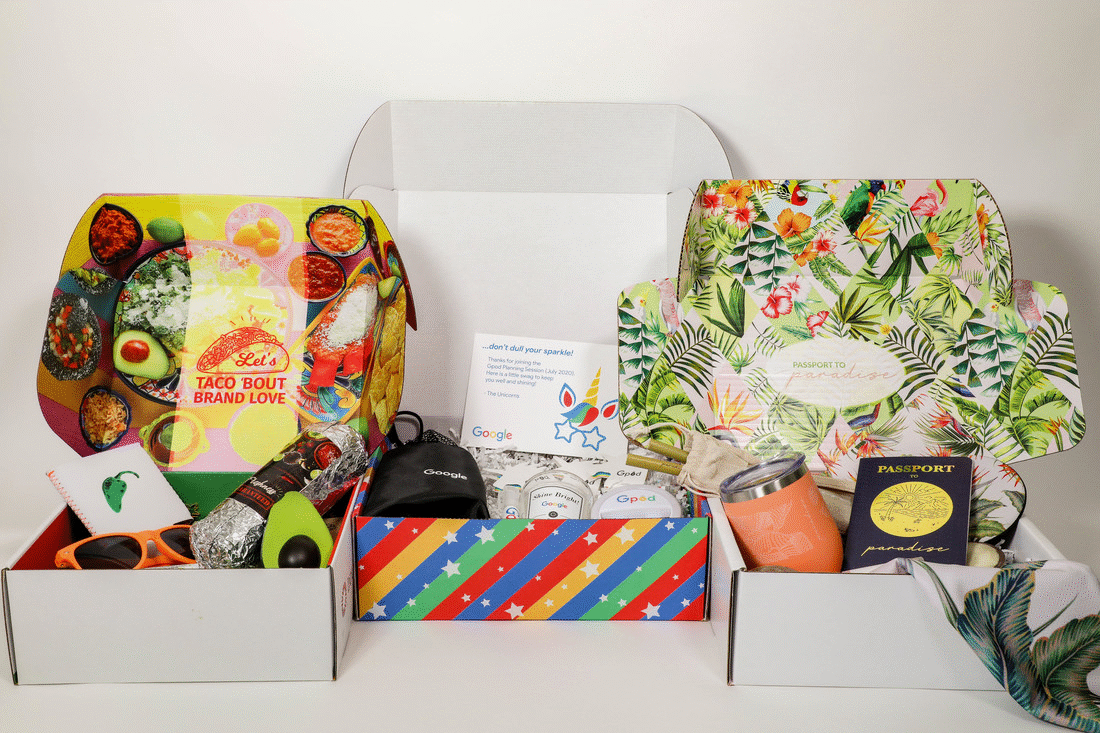 Turn ordinary events into extraordinary experiences
Event gifting is a great way to build excitement while creating experiences for attendees. It sparks emotional connections and memories that your audience won't forget any time soon.
After the trip is nothing but a memory, promo products offer tangible reminders that improve brand recall. Whether it's your employees or clients, experiential gifting extends brand awareness, encourages content generation, and positions your brand as an industry powerhouse.
You don't have to plan your next experiential gifting campaign alone. Boundless's team of experienced promo and event marketing experts is here to help you plan everything from A to Z.
Learn how Boundless creative experts, endless product access, and 100% customized campaigns Inspire Brand Love™: See how the process works.