branding products with purpose
™
We believe in being intentional with everything we do. As we help you build innovative product campaigns, we know that each choice needs to combine thoughtfulness, creativity, and quality to truly elevate that brand's identity. That's why we're branding products with purpose—not only to better represent your brand but also to create that lasting, sustainable impact.
Keep, Use, and Appreciate
Our purpose isn't to peddle out more "tchotchkes," "trinkets," or "stuff." We are making more sustainable decisions with quality products that truly reflect your brand and appeal to your target audience. By inspiring recipients to keep, use, and appreciate your branded merch, we're keeping products out of landfills and in the hands of your brand's fans for years to come. It's simply effective. It's how we help our clients shine and protect our planet, all at once.
Go Green with Us
With access to more and more eco-friendly product offerings, it's actually pretty easy being green. From journals made of apple pulp to pens made of stone, we can help source sustainable solutions that will surprise and delight. Whether we're hosting product showcases presented by industry experts or creating shoppable eco collections, we continuously invest in earth-wise initiatives to cultivate more Brand Love and planet love.
a culture of care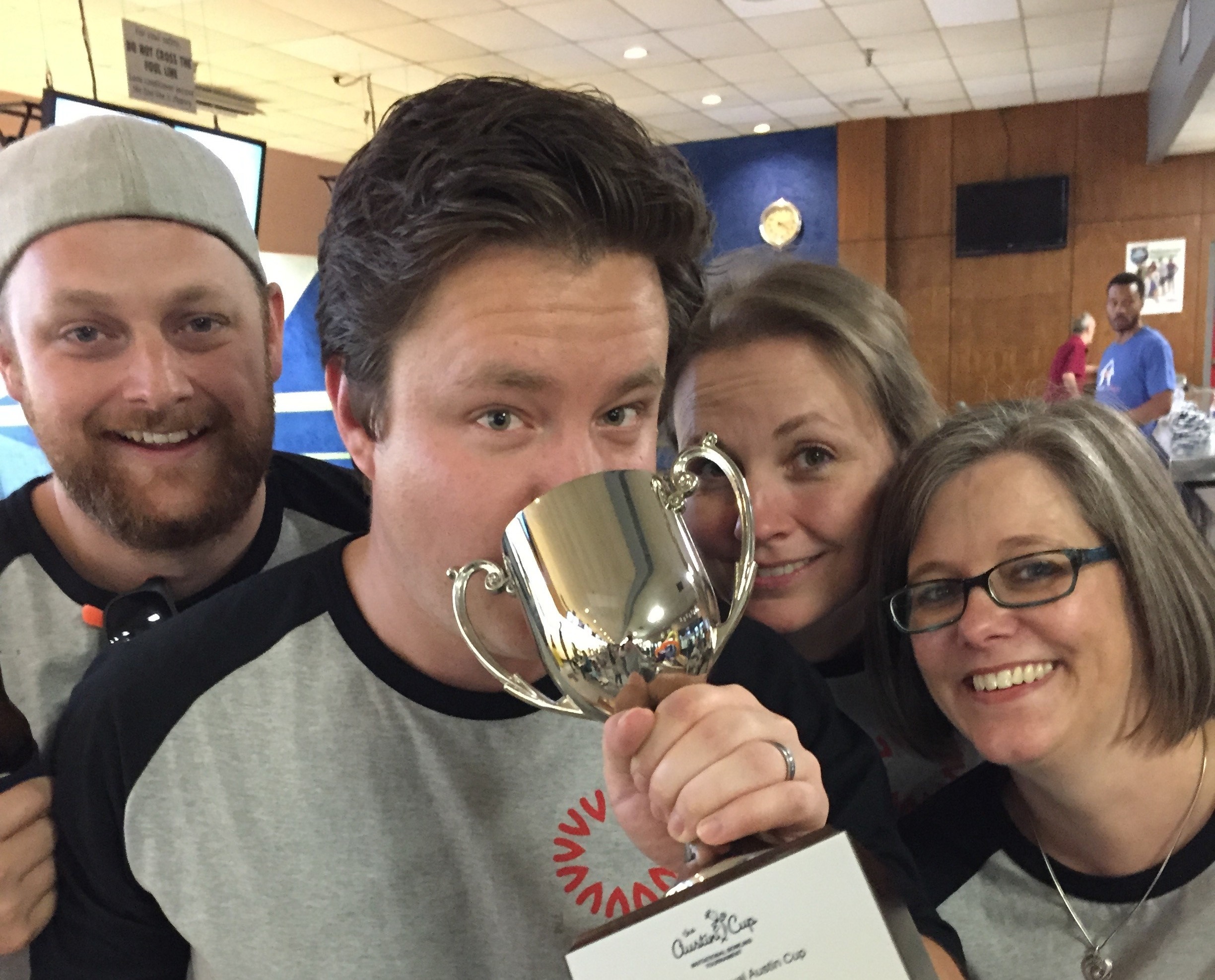 charity involvement
Boundless participates in several charity events to support organizations that are doing amazing work in our communities and beyond. With a side of friendly competition, we show up with Boundless spirit in the Austin Catalyst Games benefitting Meals on Wheels, the Austin-American Statesman Capitol 10K, the Austin Cup benefitting the Center for Child Protection, and the Susan G. Komen® Race for the Cure. We're also proud participants in the annual Austin Pride Parade!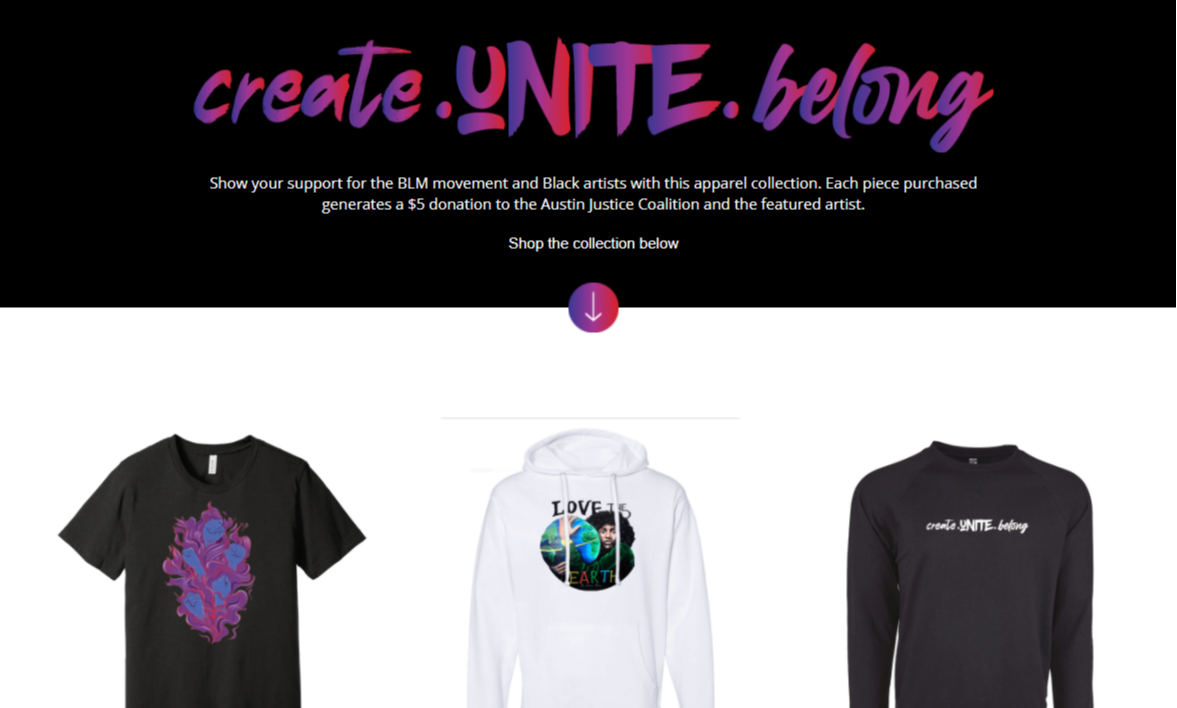 outreach in the Austin community
We've partnered with outstanding local organizations to volunteer our time, build connections with their people, and provide essential resources such as hygiene kits. Casa Marianella welcomes displaced immigrants and promotes self-sufficiency by providing shelter and support services. Urban Roots cultivates leadership skills through farming to transform the lives of young people and nourish the community. Girls Empowerment Network's mission is to ignite the power in girls by teaching them the skills to thrive and helping them believe in their ability to be unstoppable. Austin Justice Coalition is a racial justice group that educates and builds community power for people of color who live in Austin, Texas. Y'all means all.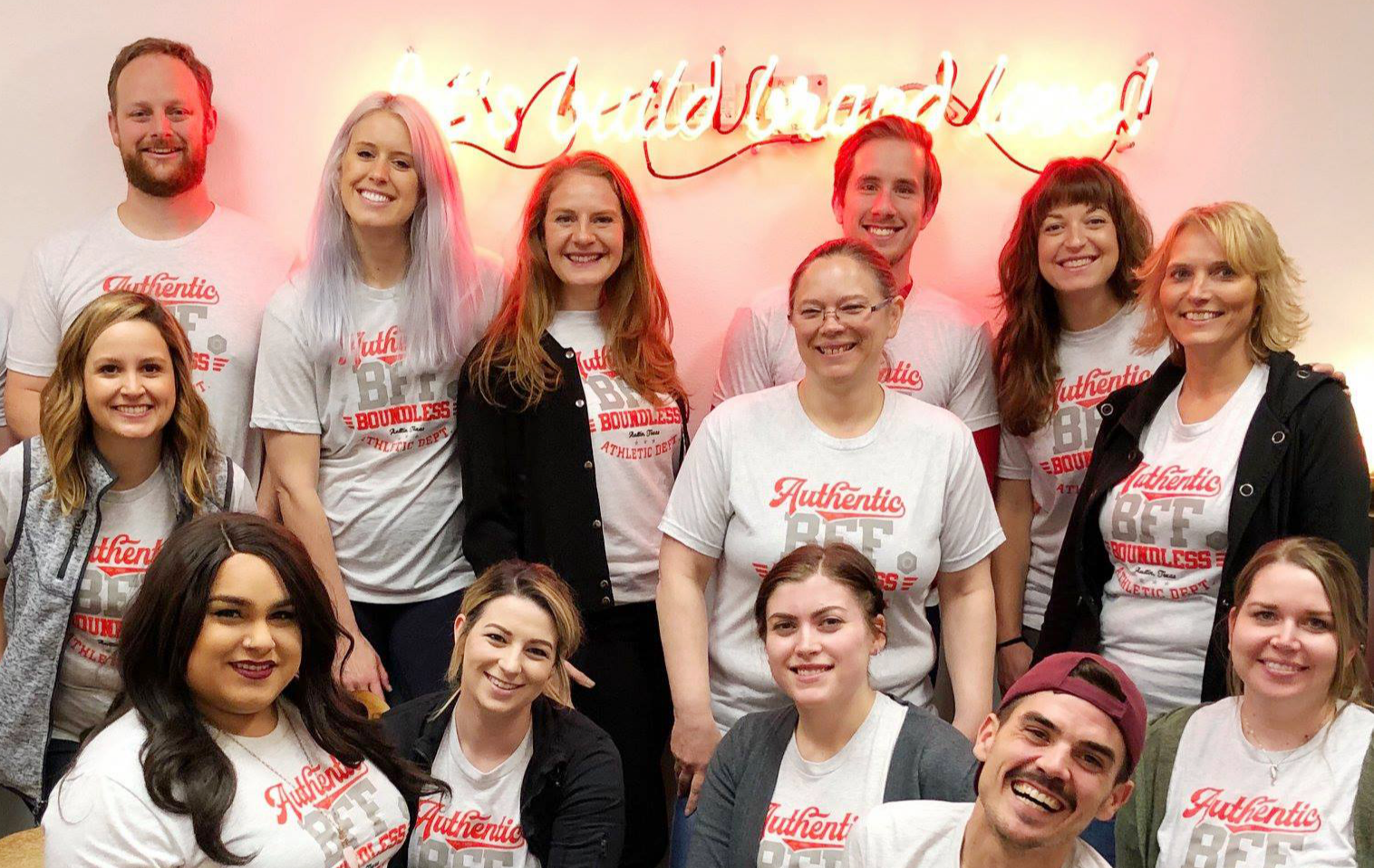 wellness at work
We believe physical and mental health matter, so we incorporate fun ways to both support and encourage our team to put their well-being first. From discounted gym memberships and mental health visits to group yoga and our annual Wellness Challenge to celebrate Boundless Fitness with Friends (BFF), we truly value our team's bodies and spirits.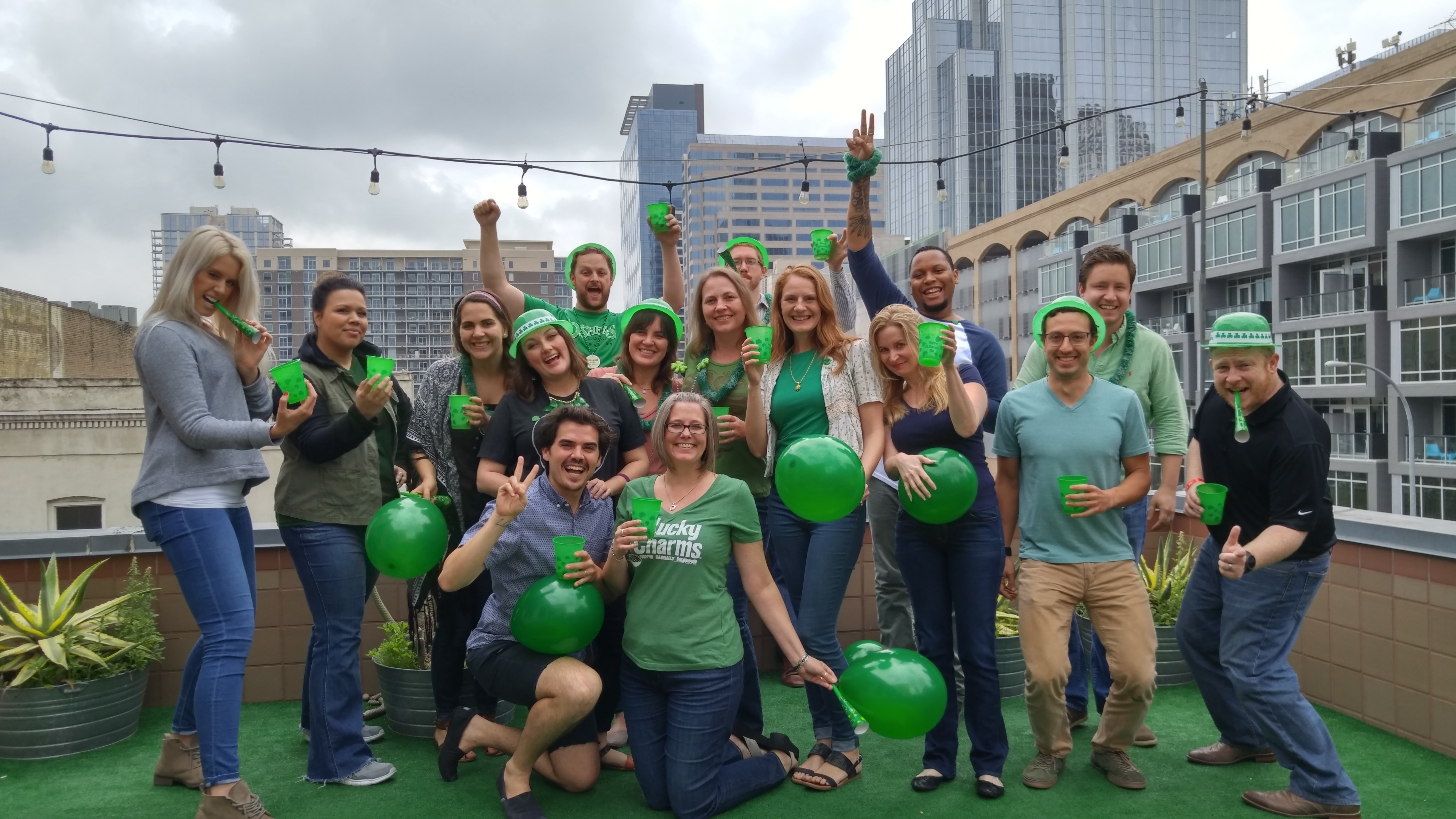 a green business
With a goal to be a completely paperless company, we always try to do the right thing for the environment and proudly operate as an Austin Green Business Leader with Gold status. With several recycling and energy-saving programs in place at our corporate HQ, the internal goal is to reduce our carbon footprint and demonstrate our commitment to the environment.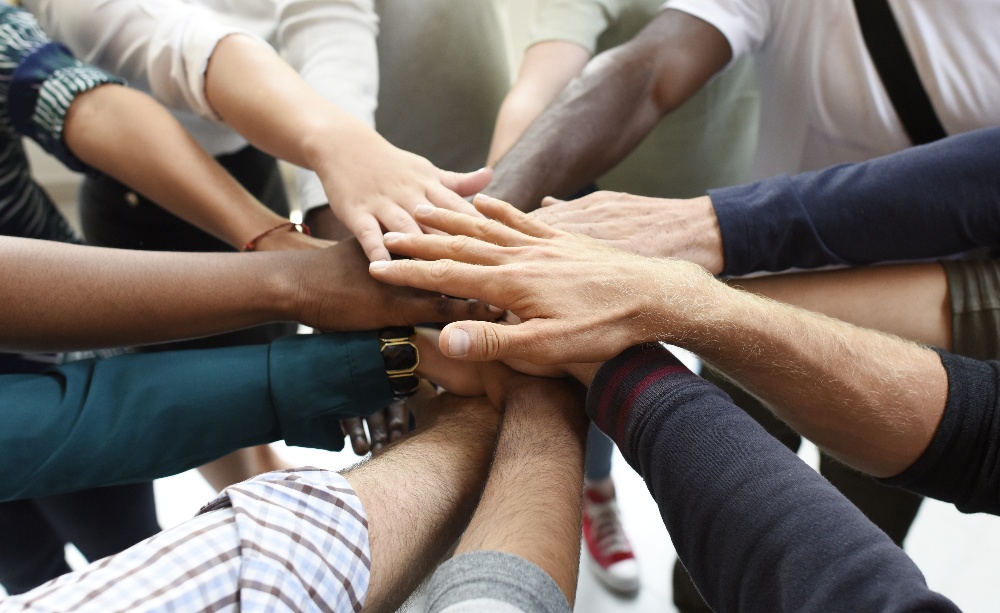 global impact and supply chain
Boundless believes in doing business with partners, suppliers, and contractors who share our commitment to safe products and responsible manufacturing. We have intentional relationships with the industry's leading manufacturers and importers to ensure product quality, safety, and ethical practices in the supply chain. These partners have signed the Boundless Code of Conduct in addition to maintaining full compliance with all federal, state, and local laws, standards, rules, and regulations.
defining diversity, inclusion, & belonging
We're starting at the roots to build a better Boundless. Read more to see how we define diversity, inclusion, and belonging.
Diversity (fact) is individual differences in racial and ethnic, socioeconomic, geographic, academic, and professional backgrounds. A group of diverse people often have different backgrounds, religious beliefs, political beliefs, sexual orientations, heritage, and life experiences.
Inclusion (behavior) is the action or state of including or of being included within a group or structure.
Belonging (emotional outcome) is acceptance as a member or part. You experience belonging when you feel safe and valued for embracing what makes you different.
a plan of action
From creating safe spaces and a culture of accountability to mindfulness and cultural exploration, our Diversity, Inclusion, & Belonging committee outlined a clear plan of action.
We strengthen our power of unification by:
Creating and operating in safe spaces that foster open, honest, and respectful communication and cooperation within our Boundless team.
Increasing cultural engagement: exploring, understanding, and celebrating cultural differences.
Increasing mindfulness through understanding the power of language and its inherent harms.
Uncovering unconscious and social biases; unpacking stereotypes and generalizations to cultivate a more inclusive environment.
Maintaining an atmosphere of respect, upholding the dignity and human rights of all.
Maintaining a culture of accountability.
being Boundless. being part of the change.
We know there are still areas of opportunity to promote equity and celebrate our differences. Read below for three areas of opportunity we're currently focusing on.
Equity: We believe that every individual deserves equitable access, compensation, and advancement opportunities. We do not discriminate based on gender identity, race, age, sexual orientation, or physical ability.
Family: We support every individual's right to define what family means to them and to make their family a priority. We do not discriminate based on family definition, situation, or status.
Community: We celebrate our differences, share our various cultures with each other, and support every individual's right to be free-thinking and unique. We do not discriminate based on national origin, culture, or ideology.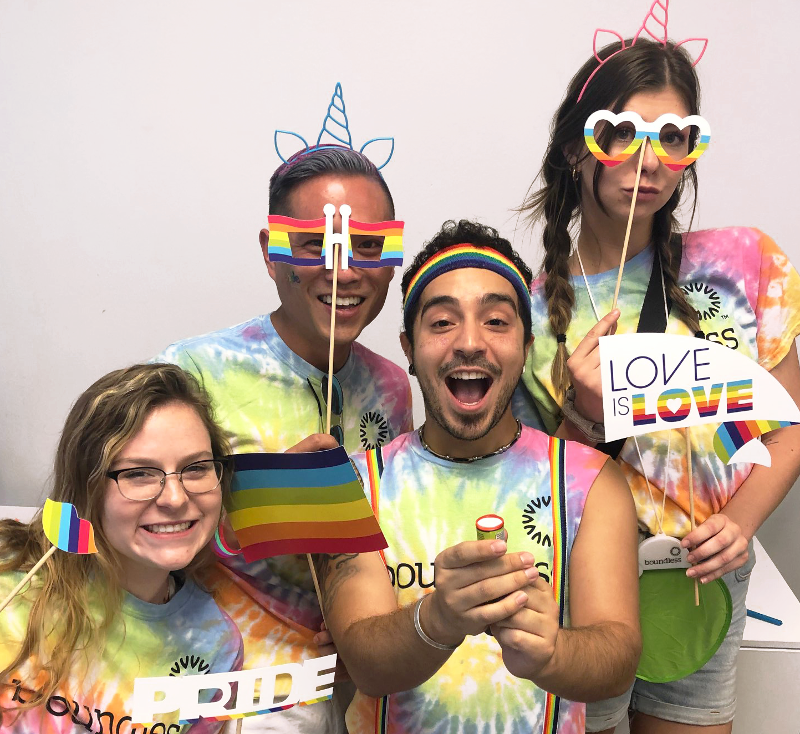 "What makes Boundless unique and an amazing place for LGBTQ+ employees is that I am surrounded by people who make me feel like there is always someone in my corner. I have the chance to experience life the way that I deserve to experience it — without judgment and without fear."
- River Garza, Support Operations Manager