How To Help Virtual Attendees Feel Included at Your Event
They might have been a necessity during the pandemic, but virtual events are still all the rage. In fact, 43% of attendees plan to continue to attend virtual events in the months and years to come.
Although it might feel trickier to pull off, virtual events give event planners so much to work with. Virtual events are not only more affordable to put on, but they take your event's footprint to an international level. With virtual events, you aren't limited to geography, either.
There's just one little problem: virtual attendees can sometimes feel left out or disengaged. When an event is happening on your screen, it's easy to feel like you're separate from the programming. In practice, this means virtual experiences can be a little lackluster.
So, what's a brand to do? It's time to revamp the virtual experience so attendees have a great time at your event. Follow these eight tips to help your virtual attendees feel like they're physically at an event.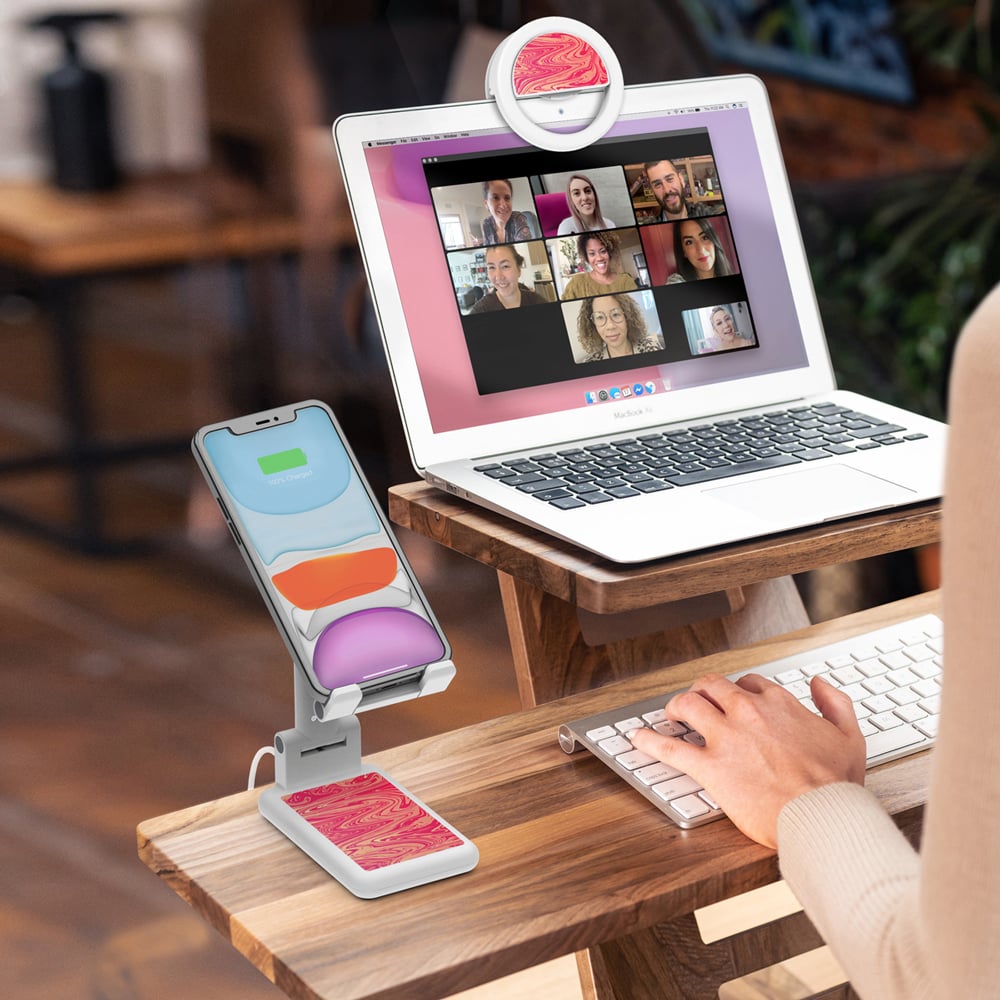 1. Get your tech stack in order first
First things first, you'll need virtual event software to create a more engaging experience. There's nothing wrong with using a combination of calendar invites and Zoom links for small events, but for conferences, it's best to go with a proper virtual event platform. A great platform will allow you to create multiple stages, offer networking, send push notifications, and deliver other fun features that Zoom alone can't provide.
You should also work with your presenters and speakers on their tech setup. You don't want grainy video, crackly audio, or lag times during their presentation. Ensure every presenter has decent wifi and an AV setup — without them, virtual attendees won't know what's going on!
Because you're hosting a virtual event that relies heavily on technology, you'll need an IT team on standby before and during the event. (You don't want to see a slew of "I can't sign in" messages from attendees on the big day!) Your IT team should be available for every presenter and stage, too, so you can immediately troubleshoot any issues as they pop up.
2. Gather more registration data
Some event planners collect just names and email addresses during registration, but collecting more data about your attendees is better.
You'll want to get their job title, company name, and mailing address. This not only helps virtual attendees get more value out of your event, but it also helps you market to attendees before and after the event.
3. Keep sessions short
If you're hosting a conference, you might be used to scheduling hour-long sessions. But that's a long time for folks to sit in front of their computer screens. In fact, the average person's meeting attention span is 52 minutes.
It's better to schedule shorter sessions to make the most of your attendees' time. Shoot for 20- or 30-minute sessions with 10-minute breaks in between. You can always schedule 60-minute keynote presentations if you want, but as a rule, opt for shorter sessions with breaks in between.
4. Encourage real-time engagement
Attendees tune out during virtual events because there's an invisible wall between them and the presenter. The best way to break the fourth wall is to encourage real-time interaction during your programming.
You can do that through:
Live Q&A: Everything should be live so attendees can feel like they're at an event in a physical space. Allow attendees to submit questions that the speakers can answer at the end of the session — this works wonders for perking up attendees' ears, especially if you thank them by name for raising their questions.

Quizzes and polls: People are more likely to pay attention if they know they will be quizzed on something. Quizzes or polls are an easy way to keep folks engaged, even at large virtual events.

Games: Gamification is a simple way to get virtual attendees excited about your content. Why not turn your quizzes into a game? You can even create a leaderboard and offer prizes to the top players.

5. Don't forget the swag bags
Who says branded swag is just for in-person events? When you gather your registration data with enough lead time, you can send promotional products for the conference before the event starts.
Send every attendee a personalized letter, a QR code to the event portal, branded tees, hats, or confetti poppers. You might also consider a branded box to create an at-home unboxing experience before your virtual event. Make sure you send a spread of fun and useful items to help them get more value out of this event.
6. Customize the remote experience
The great thing about virtual events is that you can personalize them as much as you want. Add each attendee's name and photo to the event portal, feedback request emails, and session notifications — the sky's the limit!
7. Create networking opportunities
Nothing makes virtual attendees feel like they're "really there" than networking opportunities. Depending on your event software, you can pull remote attendees into shared online meeting spaces. You can even assign them to tables based on interests, industry, and job titles.
If your attendees aren't sure what to talk about, you can always assign discussion topics to keep the conversation flowing. Make sure you give attendees ample chances to connect with each other and exchange information — this is the best way to boost engagement and get more value out of the virtual event.
8. Have fun!
Every virtual event needs a fun component. Work hard, play hard, right?
In addition to your educational content, you should also plan for a few "brain breaks." Your brand, attendee preferences, and budget will have an impact on what type of fun activities you include, but you can consider options like:
DJ-led dance parties

Comedians

Mindfulness moments with easy-to-follow exercises

Bands
This might sound frivolous, but brain breaks are essential because they give attendees the excitement of an in-person event in a virtual space. Consider integrating your promotional products (sunglasses, party hats, and more) to make the most of these brain breaks.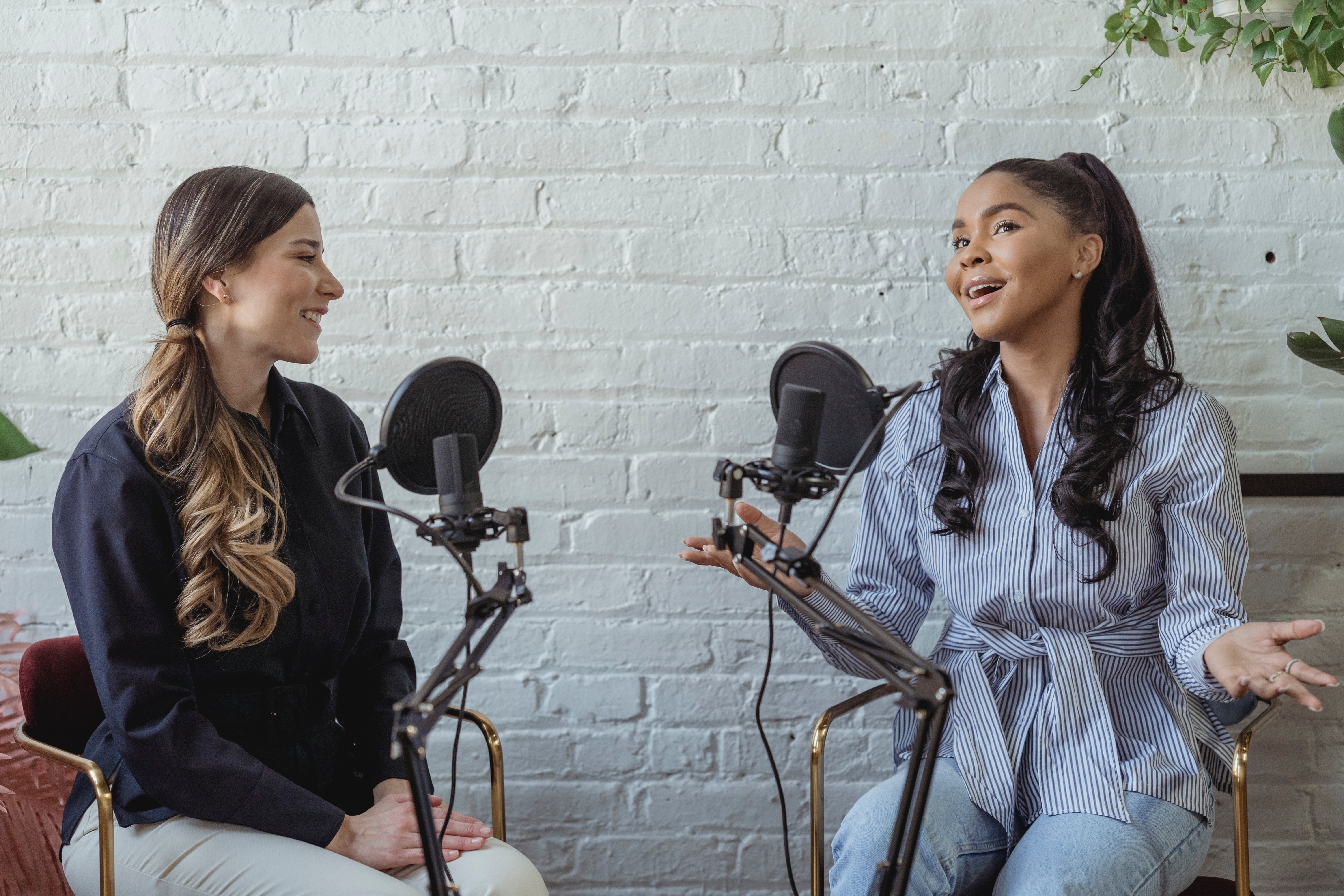 Design virtual events that engage
Virtual events are a must going forward. Not only are they more affordable to pull off, but they widen your audience to a global level. Even though virtual events can have a reputation for disengagement, with the right approach, you can create beautiful moments of connection with your attendees.
It's time to connect with remote guests in real life. See how Boundless helps brands Inspire Brand Love™ moments with ideas perfect for virtual events.