How to Engage the 5 Senses for Multi-Sensory Marketing
Humans have five senses that help us engage with the world around us. Our senses of sight, sound, smell, taste, and touch not only help us navigate daily life but also help us enjoy all that life has to offer.
Did you know that our senses have a big impact on our memories? For example, maybe you think of your grandma whenever you smell the tempting aroma of apple pie, or the sound of wind chimes reminds you of springtime at your childhood home.
In an age of short attention spans and distractions, marketers can leverage these senses to develop better experiences that create truly unforgettable connections with their audiences.
Think about the first time you tried scratch-and-sniff stickers. That is the perfect multi-sensory marketing, combining the power of touch (scratch) with a scent that reminds you of something you want (sniff).
Now it's your turn to combine the power of promotional products with the one-two punch of multi-sensory marketing. Follow this guide to learn how to engage multiple senses and encourage connections with sensory promo products.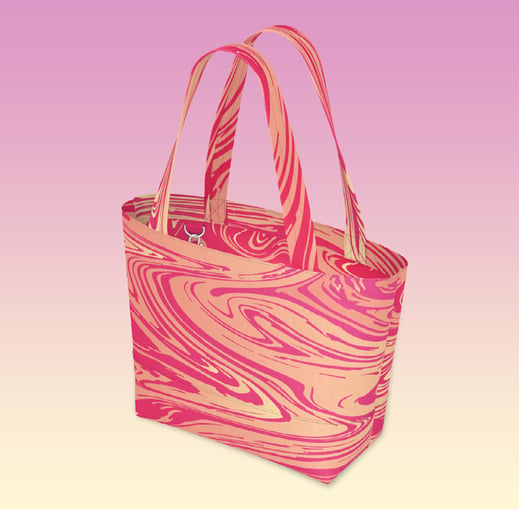 Sight
Ninety percent of all information transmitted to our brains is visual. The brain processes that information 60,000 times faster than text, so in many ways, an image really is worth a thousand words.
Sight is one of the most common senses that brands use for marketing campaigns. From emails to print mailers, sight is the primary way modern marketers engage with their audiences.
But who says sight has to be reserved for the digital realm? Opt for promotional products that are both aesthetically pleasing and informative to really make a point.
For example, potted succulents are a trending promotional product that's both unique and highly visual. It doesn't hurt that succulents thrive on neglect, so even recipients that aren't master gardeners can appreciate this gift.
You can also appeal to recipients' sense of sight with aesthetically pleasing — but still branded — clothing. Go for fun options like this sweatshirt that uses cool fonts and graphic design to make a fun piece people will actually want to wear. If you don't want to gather everyone's sizes, opt for a full-color tote instead.
If you want to go all-in on visual promotional products, you can splurge on a higher-end product and provide your recipients with their own Meta VR headset.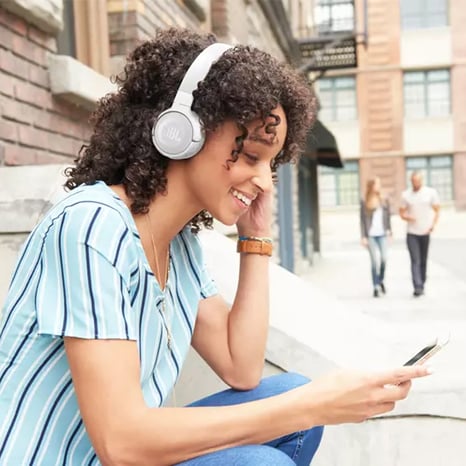 Sound
Sound isn't the strongest sense in humans. In fact, people only remember 10% of audio content as short as 10 days later. However, combining sound with another sense makes you much more likely to form memories and connections.
Thanks to the popularity of podcasts, more U.S. adults are embracing audio-first content, too. In 2020, adults spent 11% of their daily media time listening to audio content, and this figure is expected to continue to increase.
Marketers should cash in on the growing popularity of sound-based content for their promotional campaigns. For example, eco-friendly Bluetooth speakers and even white noise machines are popular options for sound.
But if you want to think outside the box a bit more, everything from branded harmonicas to LED microphones to custom sound cards is on the table. You can even consider LED swords — complete with sound effects — to really get people excited with the combination of movement and sound.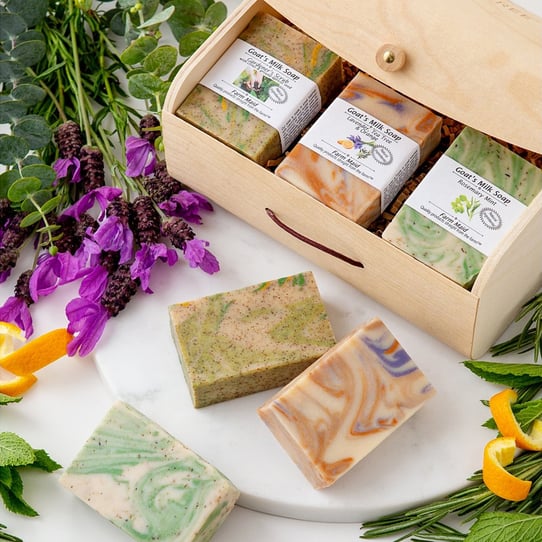 Smell
Smell is hard to capture in promotional campaigns, but it's the sense most strongly associated with human memory. Research suggests that 75% of the emotions we feel in a day are associated with smell.
In fact, humans are 100 times more likely to remember a scent over a visual. Plus, experiencing a positive scent leads to a 40% lift in mood, so appealing to your audience's sense of smell could create an easy opportunity for positive brand engagement.
For example, you can create your own unique, essential oil blend and pair it with this portable diffuser. Aromatherapy patches are also popular and easy to fit in any event goodie bag.
But there's nothing wrong with appealing to attendees' sense of smell the old-fashioned way: with a high-quality, vanilla soy wax candle. Pair this gift with a hand-blown glass dome cloche full of matches to create a high-end experience that attendees won't stop raving about.
You can even try something out-of-the-box like Carvana did. To create buzz among influencers and media outlets, Carvana sent an experience box with a "New Car Smell" perfume that was developed by the company. (It became so popular that customers wanted one for themselves!)
If you want to try something with a more traditional scent, spa-themed promotional products are also an effective way to cater to the sense of smell. All-natural bar soaps smell amazing and last forever, while bath bombs provide much-needed zen after a long day.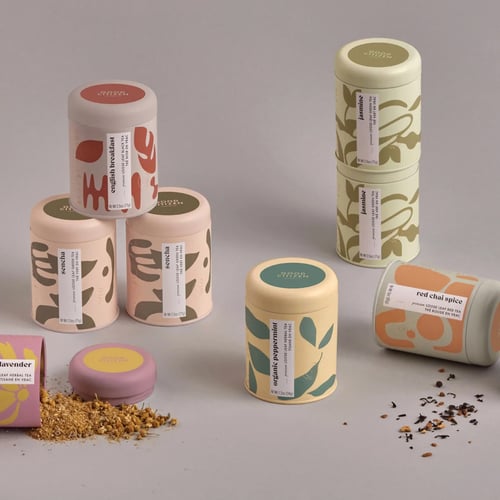 Taste
Combined with smell, taste is a powerful sense that lends itself to in-person meetups, events, and conferences. After all, if you give attendees one of the most delicious cookies they've ever had in their life, they're sure to remember you, right?
The challenge with taste is that every person has different preferences — and you also have to consider food allergies. When in doubt, go with crowd-pleasers that are equal parts tasty and interesting.
Beverages are a safe bet that attendees love. Try putting together your own unique loose-leaf tea blend and pair it with a portable tea infuser and a double-walled glass mug for an all-in-one bundle that recipients will love.
If you want to think outside the box, go for edible bubbles. These bubbles are perfect for both kids and people who are still kids at heart. A smash cake filled with gummy bears also adds a jolt of excitement to any branded experience.
Another great way to touch on taste is to gift attendees their own high-quality bottle. For example, this Hydro Flask® Wide Mouth bottle is perfect for water, coffee, or tea — and it even fits under most brewing systems. You can also personalize the bottle with your company branding or your recipients' names.
Take a page out of Konica Minolta's book, which provided its team with an epicurean adventure in a brand box. Sourcing baklava, olive oil, sea salt, wine, and Turkish delights, the company took its employees on a Mediterranean adventure from the comfort of their homes.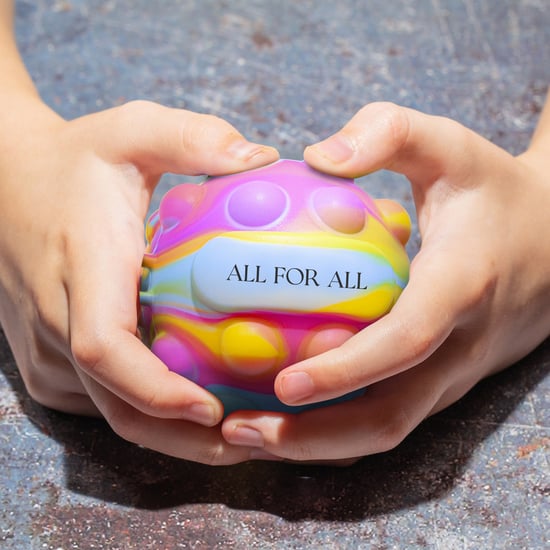 Touch
You can't give your audience a literal hug, but you can still appeal to their sense of touch with the right mix of promotional products. Whether it's a soft, fluffy texture or an intriguing grip design on a reusable water bottle, you can still integrate touch into your branded merchandise and turn more heads.
This heat-sensitive puzzle is both fun and challenging, while popper balls are a great alternative to fidget spinners.
You can also take a different approach to touch by providing something that caters to frequently-touched surfaces, like phones, which can get a little gross. Why not help your recipients enjoy the gift of germ-free touch? Gift them UV phone sanitizers or portable sanitizing spray.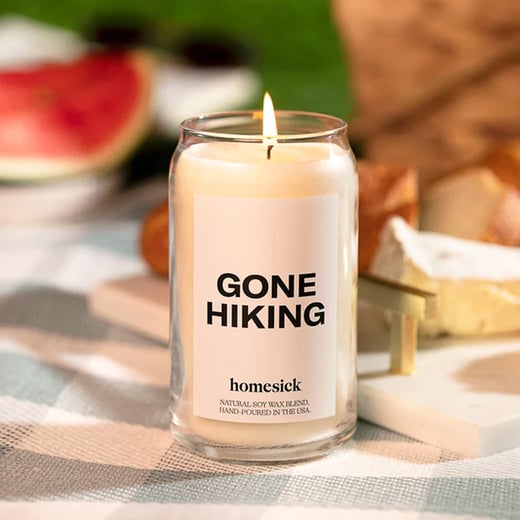 Engage all five senses for unforgettable moments
Multi-sensory marketing with promotional products helps brands stand out. In an age of digital-first marketing, products that engage the senses make an even bigger impact on in-person connections.
Whether you're planning a brand activation, an employee engagement initiative, or you want to make a splash at a conference, go with branded merchandise that engages multiple senses. Consider building a brand experience box to engage all five senses together.
Remember: promotional products are just the beginning. You need a solid strategy to back up your promo initiatives to get tangible results, and that's where Boundless comes in. See how Boundless helps companies Inspire Brand Love™ through powerful promotional product campaigns.