As an artist and marketer, I've learned that nothing ever happens in a vacuum.
In a world full of ideas and easy access to
lots
of visual information in our little black mirrors, we make sense of this "collective consciousness" by finding patterns and sorting them into trends that define our cultural history.
Each year, I have an exciting opportunity to identify these influential trends, and the anthropologist in me really nerds out.
Trends are the story of

us

, a shorthand version of our global values

…

and love them or hate them, they're important markers in contemporary society.
With social trends influencing everything from color to function and product design, I follow cultural innovators—from pop culture icons to retail giants, from designers to award-winning publications—for trend spotting inspiration. And I'm always excited to see how products in our promotional space are adopting these new and noteworthy concepts to offer an elevated brand experience. Inspired by five key consumer trends, I've created the 2021 Trending Lookbook to spark creativity and to show how your brand can use these trends to stay relevant with your ever-adapting customers. Check out the trend overview below!
Trend 1: Color Collections
Every year, color trends shift in ways that reflect global events and society, and product color has a proven influence on consumer choice. These thoughtful palettes are sure to promote creativity and expression through branding and product! Celebrate optimism and resilience with a dynamic duo in Pantone Color of the Year's Illuminating and Ultimate Gray, embrace the fully immersive qualities of A.I. Aqua, cherish the soft sweetness of Pastel Party, and look to Neutral Naturals for moments of calm dependability. Expect these new color collections to saturate the 2021 market.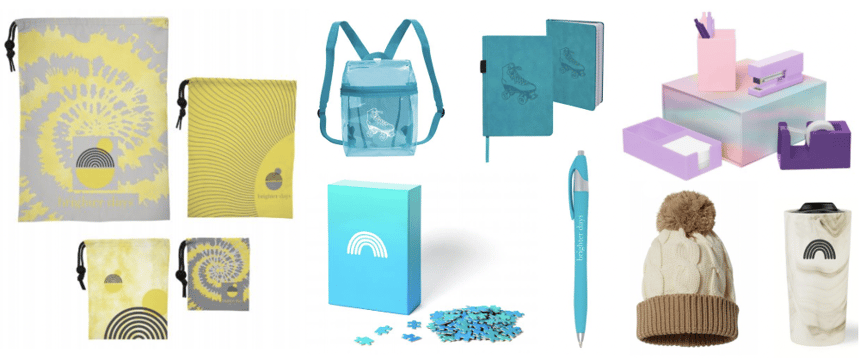 Trend 2: Dwell
You know what they say: Home is where the trends are. 2021 will show that dwellings have evolved, and security and comfort are paramount. Multi-functional spaces make the home everything we need it to be: a gym, a workplace, a spa, a theater, or a zen garden. And while our homes get smarter with tech upgrades, there are also popular movements like Cottagecore that propose we make life simpler. From WFH essentials to creativity and wellbeing, this functional and cozy collection celebrates all things home. Welcome the trend Dwell with some of the products below.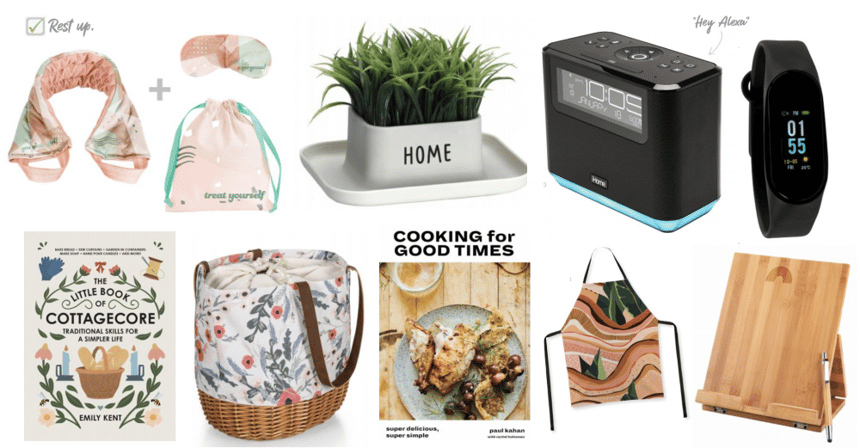 Trend 3: Vibe Check
Vibe check? People are checking in with themselves and others in an earnest way, and anxiety busters will be in full force in 2021. People are searching for positivity (literally, according to Pinterest search data), fun, and nostalgic comforts that remind us of happy times. Positivity and fun materializes in bright visuals, games, and D.I.Y. crafts inspired by viral TikTok challenges. And retro-nostalgia has become a hugely popular trend in pop culture, fashion, and the food and beverage industries. Escapism at its finest, retro is a true mood as people are embracing the groovy energy of the 70's, 80's, and 90's.
One thing is clear: the past is in play, and play is not in the past. This product category is a vibe, and here are some examples to prove it.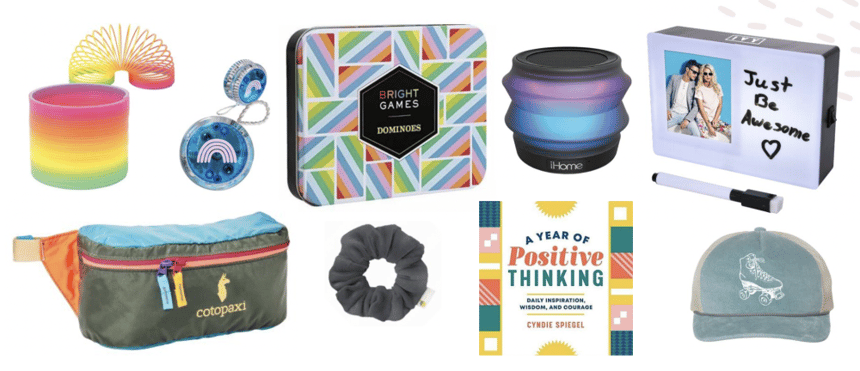 Trend 4: Conscious Living
A clear trend going into 2021 is the rise of the conscious consumer. Focused on reducing human impact on the environment and creating more human-to-human impact, people are hoping to make decisions that ultimately better the world. Zero waste options are in demand, and more plant based offerings will be another sustainability trend that helps to reduce our eco footprint. Plus, the pull of nature is as strong as ever. Campsite and cabin bookings have seen a staggering 500% increase as people yearn to get outdoors for healthy, socially distanced excursions.
With more knowledge about how to do their part in 2021, people are consciously making more sustainable lifestyle choices and showing care for our world and its inhabitants. Make a conscious decision with the products in this category.

Trend 5: Bridge the Gap
After a year of quarantine, it's no wonder that we're hoping to bridge the gap in 2021. Focusing on new ways to reach each other, technology plays an integral role. Virtual events, remote employees, and distanced loved ones keep tech gadgets focused on connectivity, audio/video, and security. For people returning to the office, or essential workers who have been on the frontline, PPE accessories and products with anti-germ additives keep people feeling protected in their shared environments. And with email inboxes staying full, doorsteps and mailboxes have become prime real estate again; companies and loved ones are showing they care with more direct mail and gifted packages. A little doorstep joy goes a long way, inspiring recipients and keeping connections strong.
Bridge the gap with some of the trusted and thoughtful items below.

We hope you are as inspired as we are by these contemporary trends and product selections. It's no secret that understanding and identifying trends is vital for brands that want to stay top of mind with customers. Branded products are so much more than just a logo on a product; they are truly an impactful method of associating your brand with that long-lasting, warm fuzzy feeling (we call that Brand Love).