Charmaine Poteet talks about what led her to the promotional product industry, her favorite pastimes and her secret to building relationships with clients.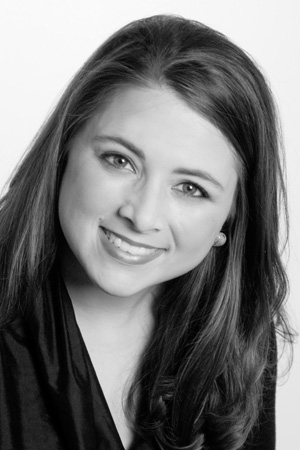 Can you tell us a little bit about yourself?
I am a native Texan. I grew up in Grapevine, Texas and now live in Fort Worth – one of the best cities in the United States. We have Cowboys and culture. If you haven't ever been there – come visit! I enjoy traveling and I LOVE to cook and spend a lot of time opening our home to friends and family for meals. I love high heels and cowboy boots. I also shoot guns – I guess I am a true Texan.
How did you get into the promotional products business?
Upon graduation from Baylor University – I worked for NBC television. I started in Sales Marketing and within a year began in broadcast sales (yes, I sold air). I loved everything about it. I am a child of the broadcast industry – my dad's career was in broadcast – radio, television, so it was natural for me to begin there. The training at NBC was invaluable. The training focused on consultative selling, but I wasn't using the side of me that I really wanted to – my creativity.
While working at NBC, I was also serving on a YoungLife committee when I met the owner of a small distributorship that began talking to me about joining his company. I was ready for a change and had no real idea what I was getting into and it was a slowwww start. I was focused initially on years-of-service recognition programs, but was really ready to find opportunities to get the creative juices flowing. I went to my friends looking for any opportunity I could find to serve them and their companies. I was very fortunate that I had so many friends at Fortune 500 companies and they connected me with their marketing, training and recruitment departments. That is where I found immediate ways to dive in head first. So much so that I ended up being a part of one customer's program – as in – I had to be on the stage and play the role of Katie Courier for a Today Show themed event. Whatever it takes, right? That also dates me and how long ago that was. Ugh.
What are some of your hobbies/personal interests?
I have an almost-7 year old son that is creative and imaginative and loves being outside. He's a blast! I spend a lot of time at baseball games, building Legos, sword fighting and digging for dinosaur bones. My husband and I are involved in our church and love serving there each Sunday. I teach Sunday School to 1st grade girls; and he teaches the 1st grade boys. I am a part of the Tri Delta Alumnae Chapter in Fort Worth and Ladies on the Lamb – we raise money for youth raising livestock for scholarship money during the Fort Worth Livestock Show & Rodeo.
I am most passionate about the Something mAAgic Foundation at American Airlines. I have been on the Advisory Board for 16 years and 2016 is our 20th anniversary. Something mAAgic supports a number of wish granting organizations (like Make-A-Wish, Wishes with Wings, Dream Factory) and Give Kids the World Village in Orlando. Each year in the fall – we take about 35 families to Orlando to spend the week at Give Kids the World Village – where they can forget about their medical issues and focus on having fun and being loved on. Everything is handicap accessible and the families do not pay anything to be there. They are hosted for an entire week and stay in private villas. They get complimentary tickets to all of the Orlando theme parks, are provided a rental car, airfare, you name it. Being there is life changing and it will fill your heart. There are many ways to get involved – please reach out to me if you have any interest.
When did you start working with Boundless? What drew you to the company?
I started working with Boundless in September 2006. I was drawn to the company by the people and the technology. The technology has changed tremendously over the past 10 years, but the people are the heart of this organization and I am proud to work alongside them. I feel like they are family.
How did you get into the promotional products business? What do you like about it?
I had no idea what I was getting into when I got into the promotional products business. Quite frankly – I was very opinionated about what I considered "trinkets." And today I am so hurt if I hear anyone refer to promotional products in that way. I was responsible for buying promotional items for the TV station and had a view of the industry that wasn't very positive, but really had no good reason why. Once I did get into this business – I fell in love. I love finding solutions for customers. I like uncovering needs and finding out what keeps my customers up at night and building solutions that meet those wants and needs. I have had the great fortune to travel to Hong Kong to visit the factories for many of our suppliers and see where they source from. This is such an interesting business and I love seeing how it connects to everything we see in our current day-to-day lives. Many of the products we sell are a reflection of what we see going on around us – colors and styles that are on-trend. I love showing customers how their branded merchandise can meet their marketing and branding goals, while being on-trend AND within budget.
What professional goals do you set for yourself and how do you achieve them?
I certainly set revenue goals, but I also set goals focused on specific accounts where I want to cross over to a new department or area. I have found that in so many organizations (large and small) – the right hand doesn't know what the left hand is doing. It is so rewarding to connect the initiatives of one department to another. They all tie together, but sometimes it takes someone from the outside to see what is going on within an organization and help them connect the dots. I also look for companies that I love and target them – it's fun to work with brands you admire.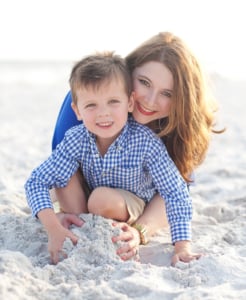 What do you think is the most important quality of a good manager?
I think a good manager is one that looks for the strengths of an employee and builds on those. It is a waste of time and energy to try to change someone to be something that they aren't wired to do or succeed in. I am a leadership development junkie and enjoy reading books and blogs about personal development.
What is your secret to building relationships with your clients?
I like to sit down with someone and ask about them – who they are and what makes them who they are. I love learning about their interests, their family, their work history, hobbies, etc. It's important to connect personally to each and every customer. That is what builds trust and loyalty. Not selling someone something they don't need or giving them a "deal". People want to know that you care about them, their brand and that you have their best interests in mind.
If you could change one thing about the industry what would it be?
The most frustrating thing is that customers compare us to Amazon or an online store. It's so important to educate customers about what a difference it makes to have firsthand experience and knowledge of products that work, what doesn't, what safety regulations are in place to ensure that their brand is represented in a way that won't come back to haunt them (Prop 65).
What has been the biggest game changer in the promotional products industry in your time as a sales partner?
The ability to offer technology alongside personal service. The other big change I've seen over the 16 years since I started doing this has been the ability to decorate-on-demand and offer free rush service when needed. We look like heroes when customers can call on a Friday afternoon in a panic over an event the following week. We can get them what they need – on time and on budget and they can relax and know that they are well taken care of.