With a broad and quickly evolving category like technology, staying aware of the latest market trends and wading through the vast sea of product can prove to be a challenge. That's why we've done the research for you and created the newest installment in
Our Favorite Things
booklet series to help you navigate all of the bestselling and hottest options in
Tech
. From audio to mobile to smart home favorites, we're excited to share this
tech collection
featuring popular gadgets that will surely increase visibility and
Brand Love
with your stakeholders.
Audio Tech
Amplify your brand for more impact! The staying power of audio technology is truly time-tested and only solidified by today's prevalent streaming culture. Starting back in 2016, a piece in The New Yorker noted a 32% revenue surge for headphones as a direct response to the increase in smartphone technology, and nowadays many people, notably Millennials and Gen-Z buyers, tend to use these tech items for 4 hours a day on average. Whether you're on the run, at the office, or poolside, enjoy your playlists and podcasts by staying tuned in with these favorites.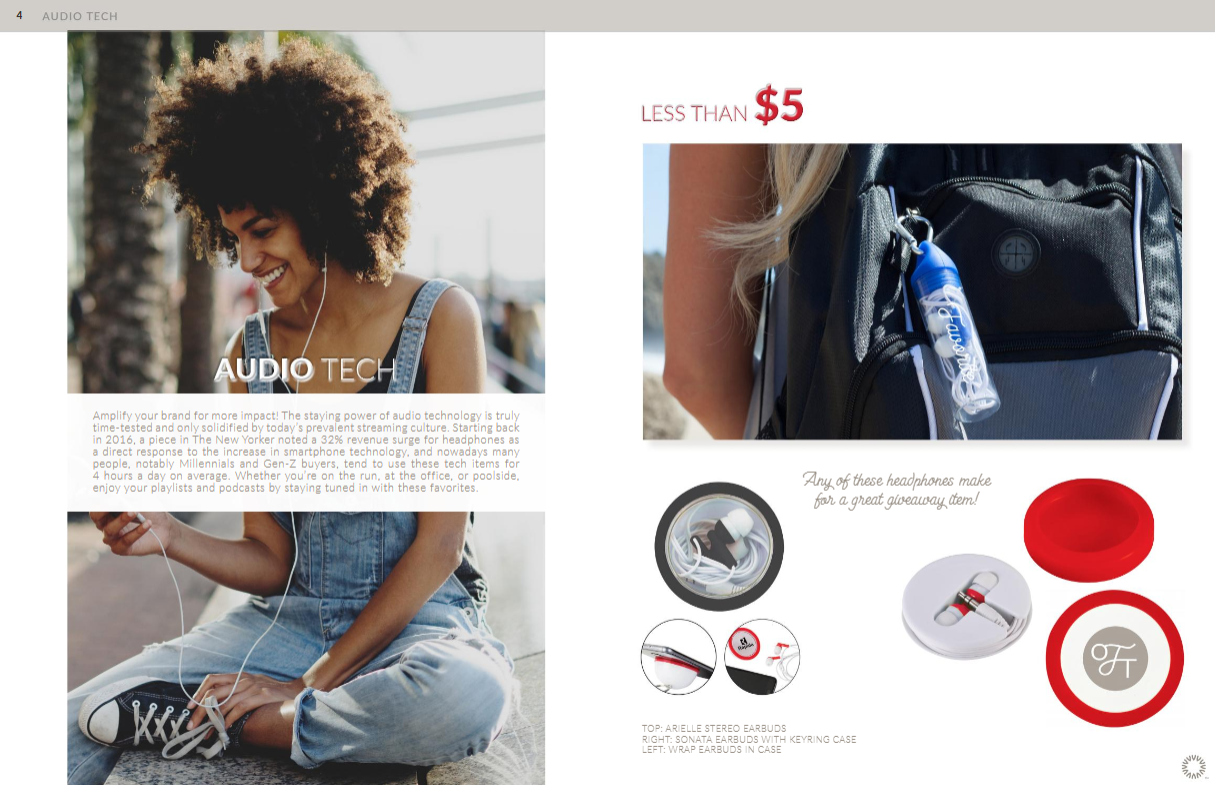 Mobile Technology
Associate your brand in a modern way by plugging in to the mobile tech market! With over 3.3 billion smartphones being used globally, portable tech accessories are consistently growing in popularity and value within the promotional world. Both function and aesthetics are playing into design of items from phone stands to cables, mounts, and wallet-like additions. Themes of security, identity protection, and maintenance are also making their way into the mainstream with webcam covers and device sanitizers.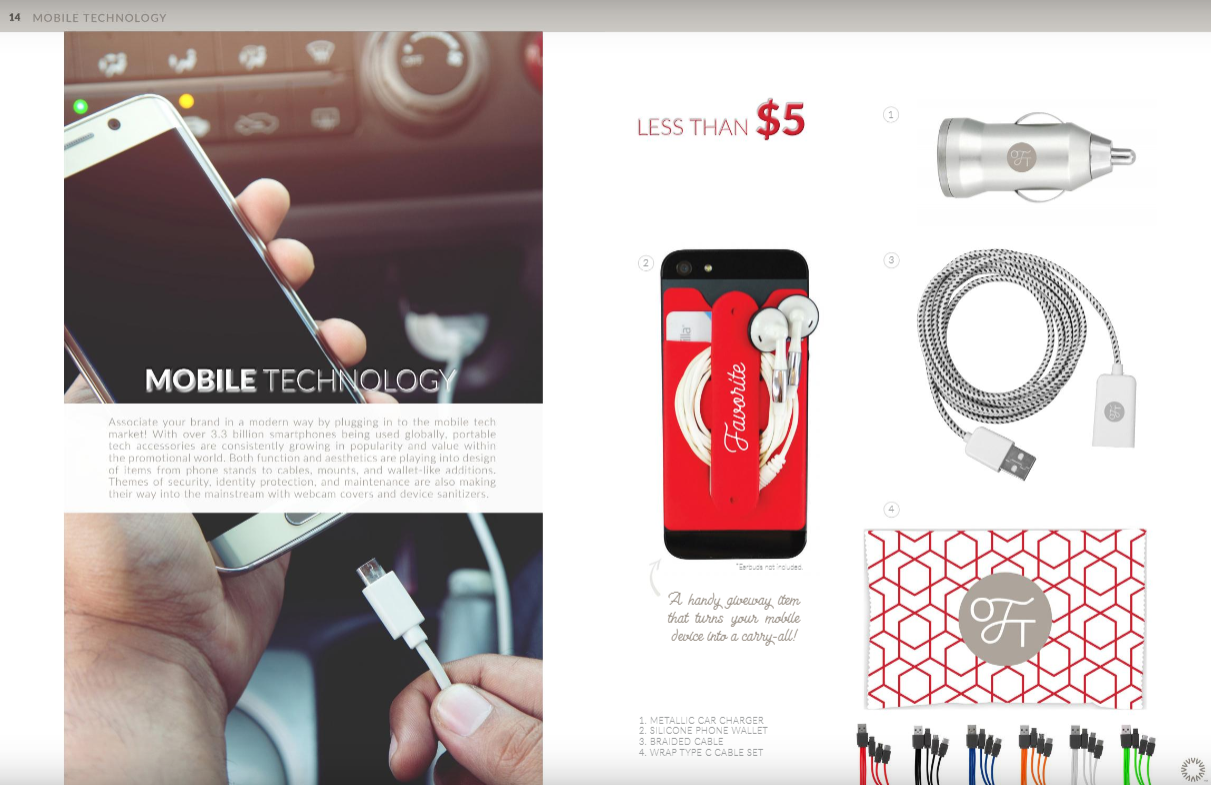 Power & Storage
Interested in items that boast a high perceived value? Consider technologies that focus on power and storage capabilities. Supercharge your portable devices and connect to data when you're on the go, whether for work or for play. When you give your stakeholders access to their important data with this trusted tech, your brand will likely be at the forefront of a heroic re-charge that will surely establish long-lasting customer and employee loyalty.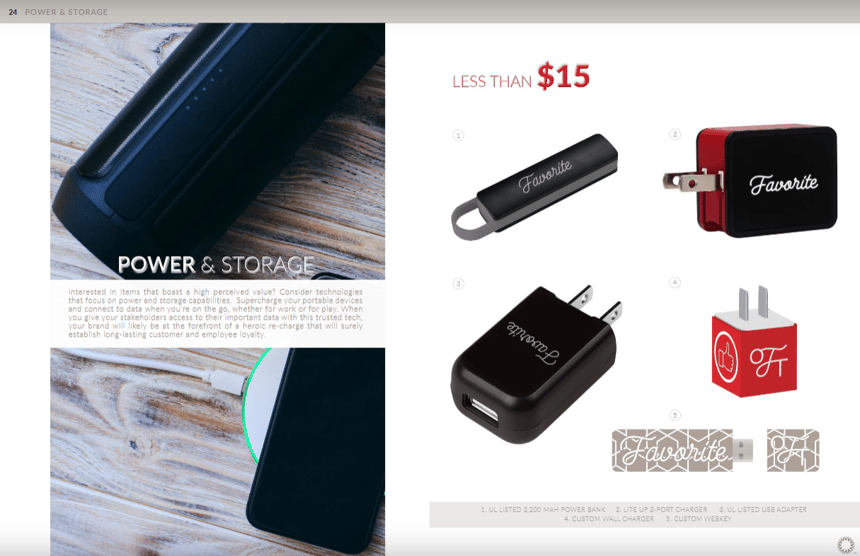 Smart Features & Design
The new motto seems to be "the smarter, the better" when it comes to technology. The demand for smart objects, hybridized products, and intuitive technology has been a steadily rising consumer trend for years. With a buyer culture that embraces uniquely personalized and multi-sensory experiences, these societal changes are leaving their mark on product design. More innovative features and integrations are creating hybrid categories in tech that break from tradition, add more function, and create something refreshingly new.
---
Loving the tech featured in this blog? See the full collection of products here!