Let's face it—staying up-to-date on the latest and greatest in apparel can be difficult. Trends change with the seasons, and retail apparel is constantly pushing the boundaries of what's in fashion in the promotional products industry.
But don't worry, we've got your back! After researching market trends, analyzing bestseller lists, and working with our top suppliers, we've curated the newest booklet in the Our Favorite Things series: Apparel. We're excited to share this apparel collection that features trend-focused garments to help you positively reflect your identity and increase brand recognition.
Athleisure
Take the spirit of sportswear and combine it with quality fabric, metallic details, and high-fashion tailoring to achieve the ever-popular athleisure look. Athleisure garments are the definition of modern, comfy, and cool. Heavily rooted in sportswear staples, athleisure apparel is as flexible and functional as streetwear, and has even made a place for itself in the workplace. From hoodies to bomber jackets, athletic tights to joggers, this effortless yet fashionable trend can be spotted anywhere from the spin studio to the office to after-hours cocktails. No sweat necessary.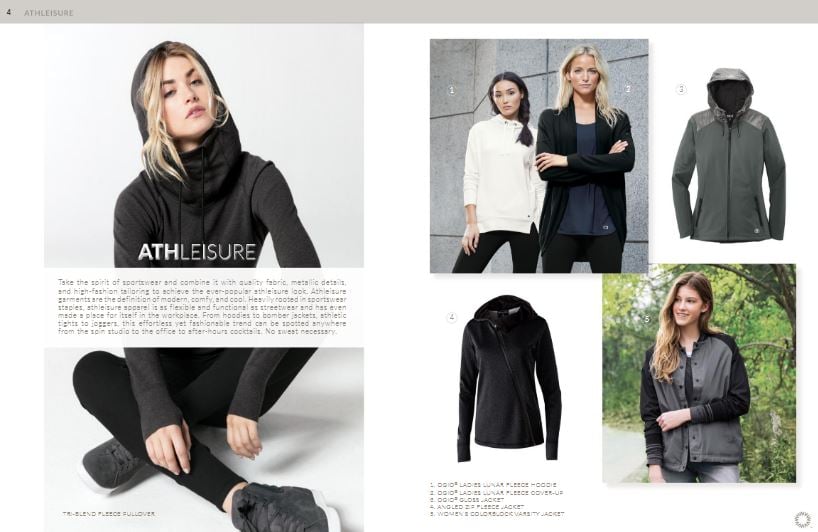 Corporate Classics
Show that you're ready for business with quintessential corporate staples like cardigans, blouses, polos, and button-downs. These tried-and-true garments will help you "dress to impress" in any professional situation. Need to make an impact at an event or give your employees a look they can proudly wear? These stylish and long-lasting classic pieces positively represent your company or team while reinforcing your visibility and your brand.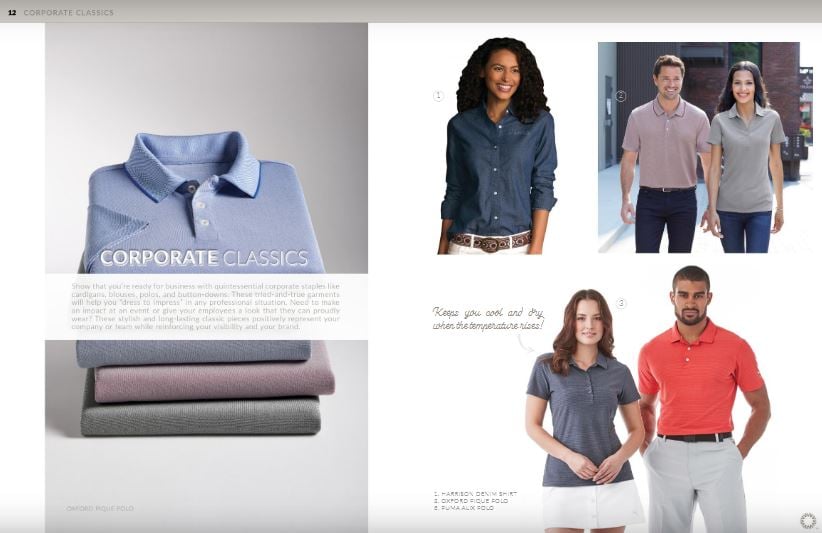 Tees & Basics
When it comes to the classic tee shirt, not all tees are created equally. Cut, color, fabric, and softness – it all makes a difference when you're picking out your new favorite tee. That's why we've selected some best-sellers that will look even better with your logo on them. Looking for some green alternatives? For the eco-conscious consumer, we've even noted which tees align with your sustainability mission.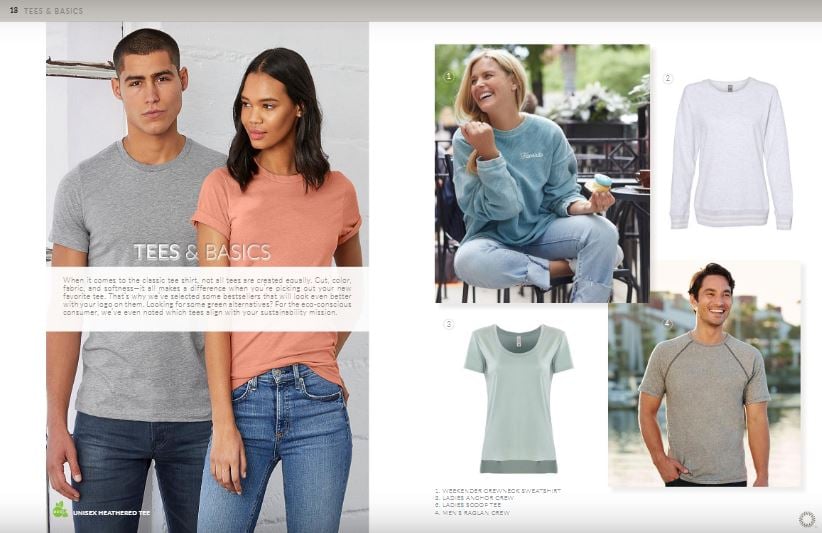 Workwear
When you're hard at work, your apparel needs to work just as hard. Durability, mobility, easy care, and protection are several important considerations when choosing your workwear. With innovative fabrics and designs, workers can stay comfortable and protected. Whether for the hospitality industry or trade work and outdoor industries, the appropriate workwear is important not only for safety and comfort, but also for brand recognition and team building.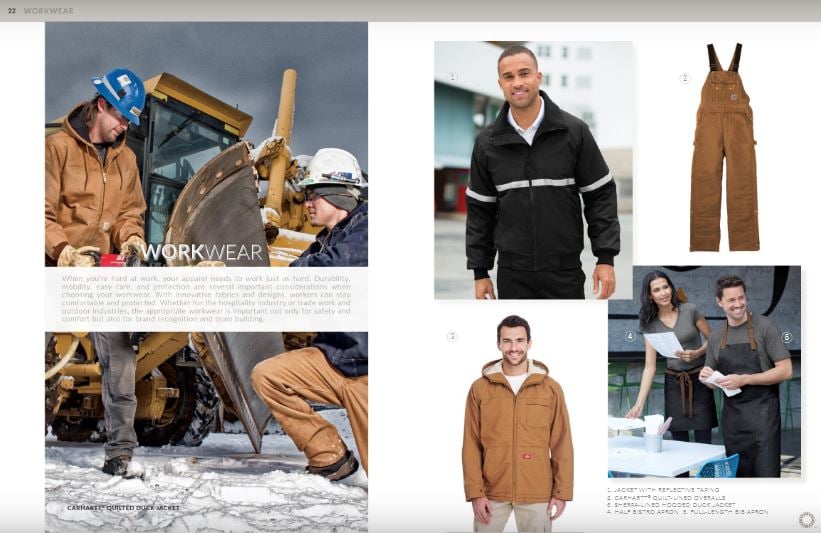 Tiny Tees
Let's not leave out smaller people… and paws. Those favorites in the Youth and Pet markets show that fashion is for everyone. With cuts, colors, patterns, and features that mirror the Adult lines, these smaller garments still show off your brand in big ways!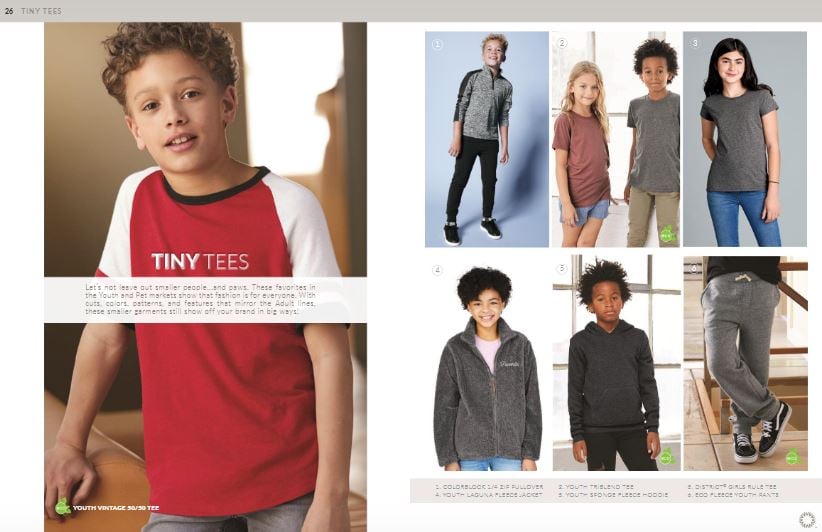 ---
Whether you want to help your employees step up their 9-to-5 game, or build buzz with a branded pet poncho, this retail-inspired booklet is a great tool to leverage for your apparel giveaways and uniform programs. Along with apparel trends, creative decoration techniques are also featured to help you take your branding to the next level and inspire the #BrandLove.
See the full collection here!