2020 definitely caught us all by surprise, most notably in the events arena. And while 2021 is on the horizon and shaping up to be quite a bit calmer, it's safe to say we should all stay comfortable in our virtual event environments – at least, for now.
Virtual venues are emerging as the future of the event industry, and if you are planning to showcase your brand at a virtual event in 2021, recognize that the beauty is in the booth.
Consider these interactive, dynamic, and experiential ideas to make your virtual booth one for the books.
Immersive Experiences
More than anything, we crave connection with other living, breathing humans. And while we are forced to enjoy their good looks from behind a computer screen, there is still boundless potential for human-to-human connection through virtual immersive experiences.
Rake in attendees to your booth by hosting an interactive cooking class, a virtual escape room, or a karaoke contest. These days, people are dying for entertainment, so why not shake your groove thang? Consider mini workouts, mindful moments, or even a full-blown yoga class to encourage movement and wellness.
Think about your brand and what you stand for, then shape it into an experience your attendees will never forget. The more creative you are with your immersive experience, the better the outcome.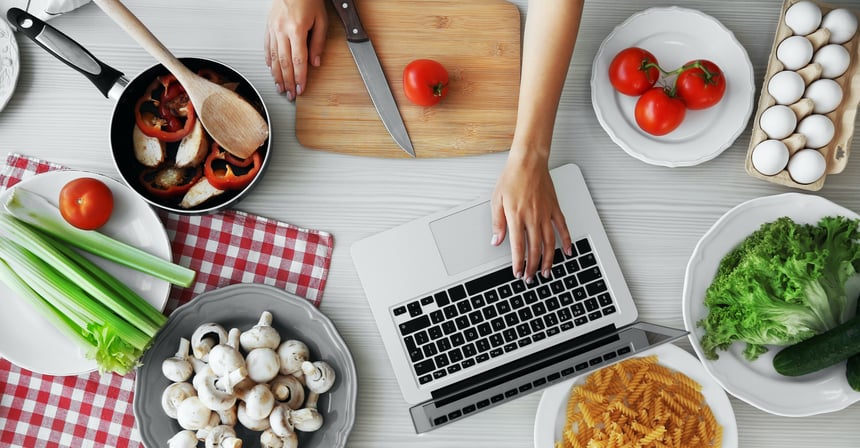 Get Gamey
Competition and reward are incredible motivators.
Enhance the attendee experience with a virtual booth that is as interactive and fun as it is informative. Host an educational game, then give attendees the chance to redeem prizes for their participation. Keep attention and morale high with interactive bingo cards your attendees can fill out during presentations. Have them reach out to sponsors, network with other attendees, or take surveys and live polls to keep them engaged and earning points for prizes.
Plant a quiz or two between sessions or facilitate a scavenger hunt around the virtual exhibition hall. Leaderboards are a great way to motivate the competition so attendees can see how they rank against others. Then, get your sponsors to provide some prize packages to give to the winners.

Who Doesn't Like an Afterparty?
Most people's favorite part of a tradeshow or an industry event is the afterparty. So, when the meeting is over, why settle for an evening alone? It's simpler to share cheers and celebrations online than it is to call an Uber to the pub. What's more, you're given the freedom of choosing your favorite cocktail or mocktail to celebrate the day with your peers and event attendees. Consider a professional virtual DJ session to enhance the afterparty experience. Jive to the newest tunes while sipping your favorite libation.
If you can allocate the budget, an afterparty is a fantastic way to send off your incredible attendees.
For more virtual booth ideas, check out Forbes' Four Emerging Trends To Consider For Your Next Virtual Event!