Us too. That's why we wanted to showcase an entire Pet Promos Idea Book centered on branded products for your cuddly companions. Whether you're a dog devotee, a goat guru, or more of a cat person, rest assured your brand will go far (literally) when placed on a dog's frisbee or a cat's bowtie.
Yes, there are bowties for cats.
A range of studies have shown that interaction with animals decreases levels of cortisol, a stress-related hormone, while also lowering blood pressure. Pets serve not only as by-our-side buddies, but are also a source of comfort and support at home, on the road, and in the workplace (especially in the Boundless office).
Providing your pets with a little swag is a great opportunity to show off your brand. How many people stop to pet your dog when you're out on a walk? Now, consider how many of those people will notice your brand on your best boy or girl's swanky new bandana! From toys and teepees to bowls and beds, our Pet Promos Idea Book is sure to inspire.
Let's Play
Imagine your brand on a dog's new favorite toy. Oh, the places it will go!

Dress Up
Our four-legged fur friends make the best walking billboards.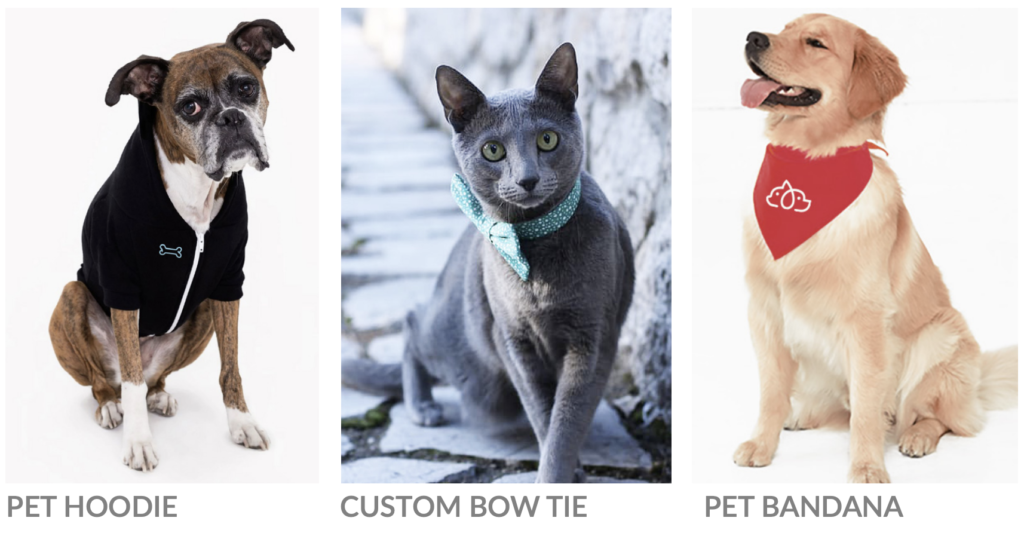 The Necessities
These useful, everyday products will never go out of style.

We love 'em like you do. So, throw your dog a bone and check out our Pet Promos Idea Book today!