8 Promotional Product Trends To Try This Summer
We can all let a little loose when the weather heats up and summer envelops us in later sunsets and vacation vibes. From nighttime networking events to popsicle parties at work, summer gives us all a chance to unwind and have a little fun.
The season marks the perfect chance to get creative with your business's promotional products. Whether you want to create a summer-themed gift box for your remote employees or you want incredible backdrops for the company picnic, summery promotional products will do your company justice.
Because trends come and go every season, staying on top of what's in right now is essential. Follow these eight product trends to stay cool while promoting your business this summer.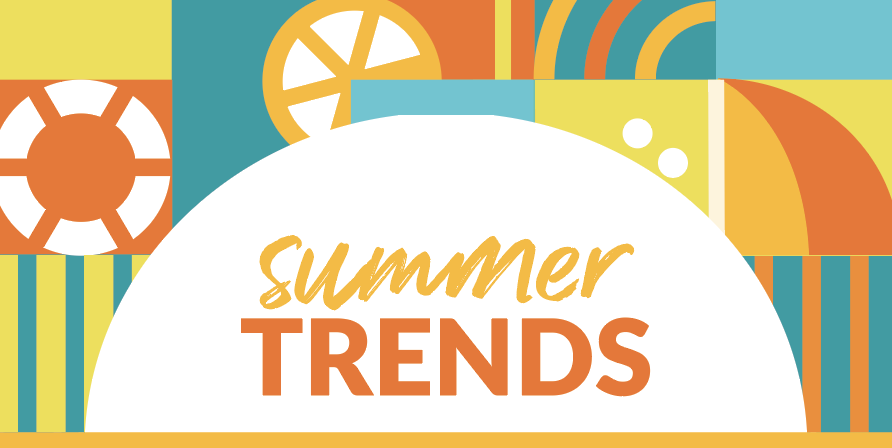 1. Beach and pool accessories
Did you know that 40% of people say going to the beach is their favorite summer activity? Even if you don't live near a beach, providing fun poolside accessories can still give your recipients a taste of summer fun in the sun.
Try branded Tahiti wood-tone sunglasses for a refined and valuable product your recipients will reach for all summer. Customized full-color beach towels are useful both at the pool or the beach, and mini USB phone fans can help your recipients quickly cool down after a day in the sun.
If you want to create a lot of buzz, consider gifting giant inflatable avocado floaties. It's a quirky conversation starter that's both fun and functional.
2. Travel bags
Summer is peak travel season, so why not encourage your employees, sales reps, or customers to take a little vacation? (Plus, travel bags are a great accompaniment to employee appreciation gifts!) Give your team a few extra days of free PTO to spend as they please — plus travel-themed boxes — to create an unforgettable experience.
This striped Cambridge Weekender Duffel bag is a crowd-pleaser, and this modern take on a fanny pack is also great for anyone who's a frequent flyer.
3. Drinkware
Hydration is a must as temperatures soar. You can make a big impression by gifting potential clients this teakwood ice bucket with tongs, perfect for cocktails by the pool.
Double-walled tumblers are always a popular choice for keeping drinks cool in the sun, but if you want to create a little more delight, go for this tumbler with confetti. It mimics a confetti popper and functions as a drink tumbler.
If your recipients drink alcohol, go with this fun cocktail shaker kit, complete with margarita mix, jelly beans, and paper umbrellas. But don't worry; if you'd prefer to go alcohol-free, travel-friendly mocktail kits are a crowd-pleaser, too.
4. Electronics
Electronics might be a more high-end gift, but given to the right audience, they can make a big splash for your brand. Portable electronics perform well in the summer when people are more active and on the go.
A branded waterproof Bluetooth speaker (complete with a full-color wrap) can easily become the talk of your recipients' next pool party. Waterproof smartwatches are also great for tracking steps, accessing GPS, and even checking calendar and email notifications while WFH on the beach.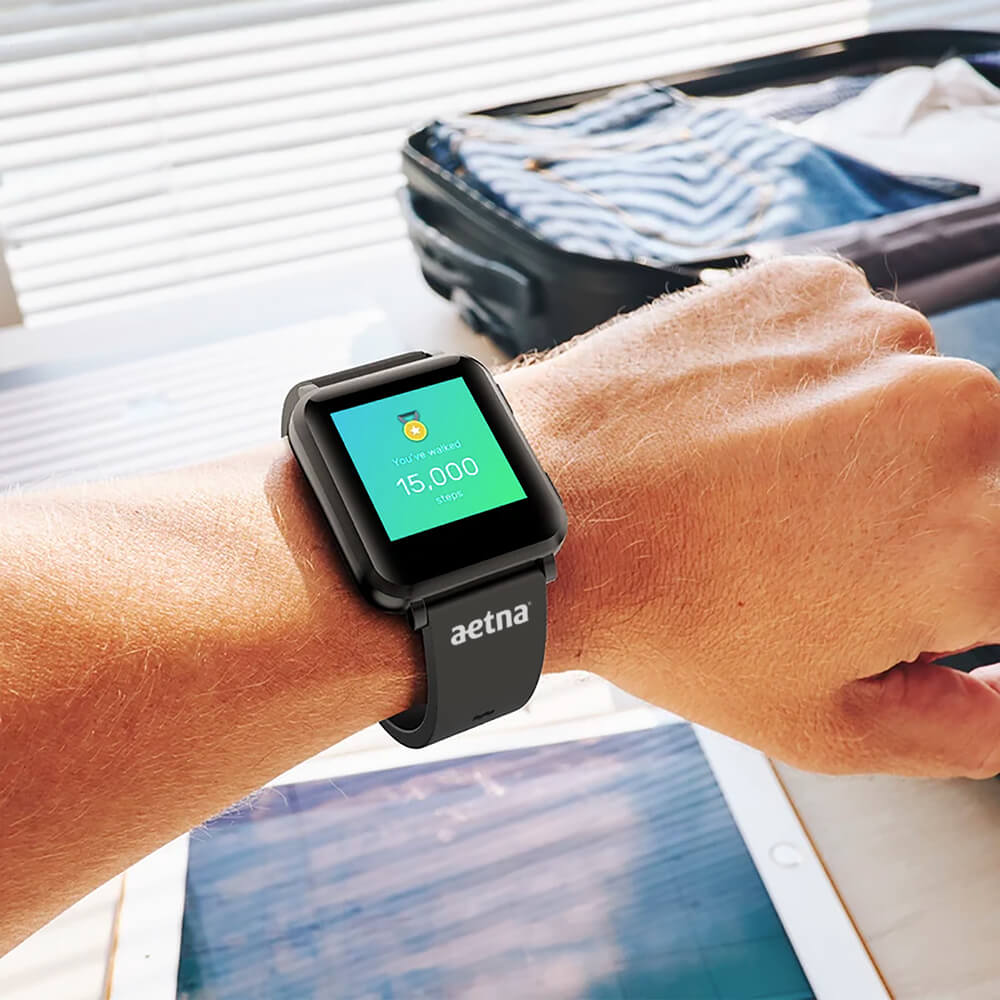 5. Cookware
Summer is grilling season, so if your recipients are eager to fire up the grill, give them the gift of good food.
A branded BBQ apron tote — complete with utensils, an oven mitt, and a chef's hat — will make anyone feel like a pit master. A small, portable grill is an ideal gift for aspiring grill masters, while this dual-purpose barbecue set and cooler transforms grilling into a full party.
6. Summer self-care
There's never a wrong time to pamper yourself, and the sunny season is the perfect excuse to give your recipients a little TLC. A vegan, eco-friendly spa gift basket will help your recipients get glowing, beach-ready skin in no time.
Aromatherapy diffusers are also a thoughtful gift for parents whose kids are home from school for the summer. Create your own custom essential oil blend to add an extra special touch.
7. Lightweight clothing
Clothes are always a trending option for promotional products. For the warmer months, you want to choose light layers that keep people cool while they're outside.
This flowy scoop muscle tank is airy and comfortable, and it doesn't hurt that it has space for your brand's logo, either. Flip flops (complete with a sand imprint on the sole) are also a perfect promotional gift just in time for summer.
While breezy clothes and flip-flops are popular, you do need to gather everyone's sizes, which can be challenging. That's why more brands opt for adjustable hats, which don't require any sizing. Go for a mesh trucker cap to stay cool or a lifeguard-style straw hat to ensure your recipients keep the sun off their faces and shoulders.
8. Just for fun
Summer is a whimsical time, so why not inject a little whimsy into your promo products?
Ice cream is a must-have for any summer bash, and this Cuisinart soft-serve ice cream machine is perfect for people who want to make their own creamy concoctions. If your recipients are still kids at heart, gift them a retro handheld gaming system with over 300 classic game titles perfect for road trips.
For outdoor relaxing, a portable hammock comes with a stand to be utilitarian for all of your recipients to set up for an afternoon in the sun.
When you're getting creative, consider your color choices, too. Summer is the perfect time of year to inject trending colors into your promo choices. Think mermaid-core: purples, pinks, oranges, and — of course — iridescent blues. Other great summer colors include light green (reminiscent of bright grass) or sandy browns.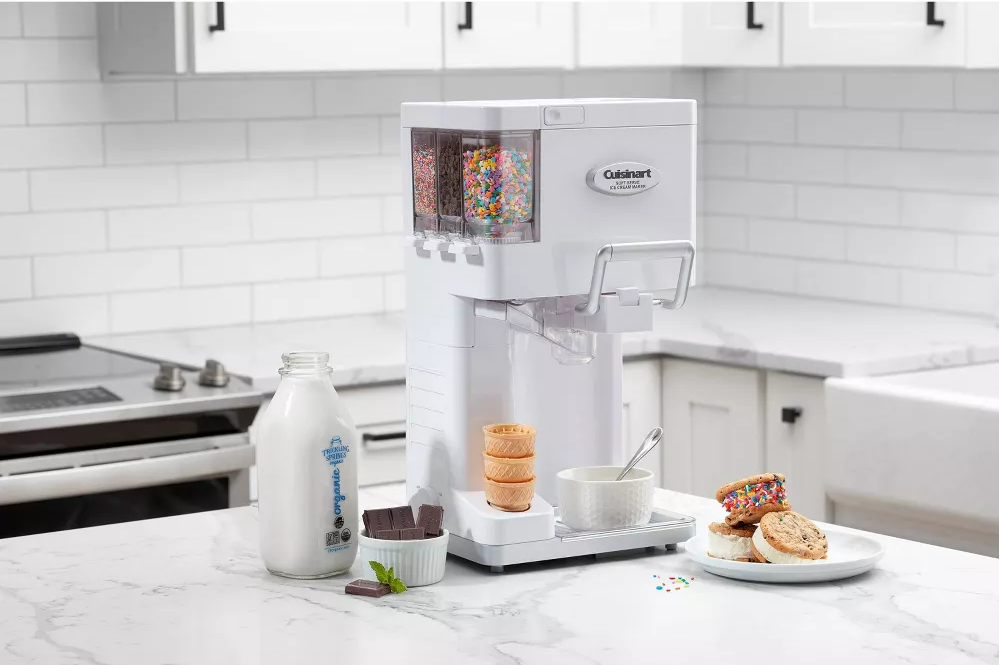 Blend summer vibes with your promotions
Promotional product trends change with every season. Whether you're planning a corporate event or you just want to create an employee appreciation program, summer-themed products will get your recipients in the mood to have fun in the sun.
In the world of branded merchandise, your imagination is the limit. While these eight product trends are a great place to start, our Brand Consultants can find nearly any product for your promo campaigns. Boundless helps brands source quality, sustainable promotional products that Inspire Brand Love™ — all without busting your budget. See how we help brands turn branded products into people magnets.