Digital marketing is all the rage these days, but it can only take your business so far. After all, humans crave interaction — and real-world connections will always beat a passive Instagram post.
Promotional items are a must to help your brand stand out in a sea of bland competitors. Whether you connect with employees or potential customers at a retail location, conference, festival, trade show, community event, or networking party, promotional swag and giveaways are sure to leave a positive impression at your next event.
Both small businesses and enterprises rely on promo products for one reason: they work. Promotional goods are a sure-fire way to deepen relationships with existing customers and put yourself in front of new customers.
However, your promotional items have to change with the times, and that means choosing promotional gifts that your audience will find both useful and high-quality. Let's clarify why business promotional items leave such a powerful impression on your customers and the 7 hottest promotional items to include at your next event.

Why Promotional Items Are A Must At Any Event
We get it: "promotional items" sounds synonymous with cheap pens and scratchy T-shirts. But sparks fly when you execute a thoughtful, high-quality giveaway. Brands are investing in marketing items for three big reasons:
1. Brand recognition and trust
Want more people to trust your brand? You've got to master brand recognition first. Promotional items fill the trust gap, putting your brand front and center in consumers' lives. Promotional items tap into psychological arousal; in other words, they get consumers excited. That's because human memory relies not on logic, but feelings and emotion. If you want people to feel happy and safe when they see your logo, promotional items give them warm fuzzy feelings.
2. It's cost-effective
Don't balk at the price of promotional items: they're actually a cost-effective way to get in front of more people. The numbers don't lie:
You pay just 1/10 of a cent for every impression your promotional products make. That's an insane ROI.
85% of consumers remember the name and logo of an advertiser that gave them freebies.
Consumers are 2.5X more likely to have a favorable opinion about your brand when they receive a promotional product compared to traditional ads.
You're free to continue pumping money into Facebook Ads, but don't overlook the ROI of long-lasting, high-quality giveaways.
3. Free exposure
When you give T-shirts away at a conference, you aren't just making an impression on the people who take your shirts home. You're influencing everyone around the person who wears that shirt — that's free advertising! Since 87% of consumers will keep promotional items for at least one year, you have plenty of opportunities to connect with new customers from just one item.
The 7 Best Promotional Items For Your Event
Promotional items are a very effective way to stand out from the marketing static and connect with your consumers. Brand swag is essential to empathetic marketing that grabs people's attention, but you need to give away the right products.
Pens are okay, but why not jazz things up a bit for your next event? Be the talk of the expo hall by giving away these 7 promotional items instead.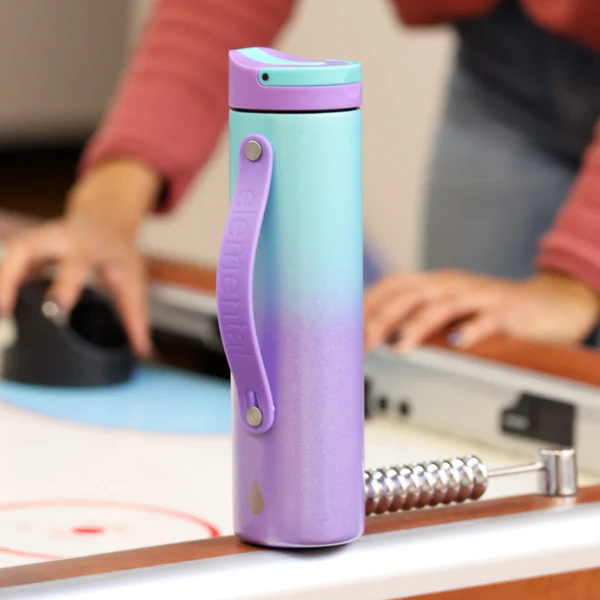 1. Gradient patterns
Gradients have been popular for a while now and for a great reason. Seen most often in abstract shapes and diffused in blurs, gradient and ombre color patterns provide a sense of calm and comfort.
Why not marry a trend with this year's T-shirts? Give away beautifully ombre'd shirts (or sweatshirts, bags, travel mugs, and more) in bold but fashionable colors to make a splash.
2. Beauty goodies
Functional, valuable promotional items are a must for any event. Beauty items like lip balm, face masks, and even nail polish kits are fun and useful promotional items that your attendees will love. You can even customize the colors or scents to create a one-of-a-kind item that will get attendees talking.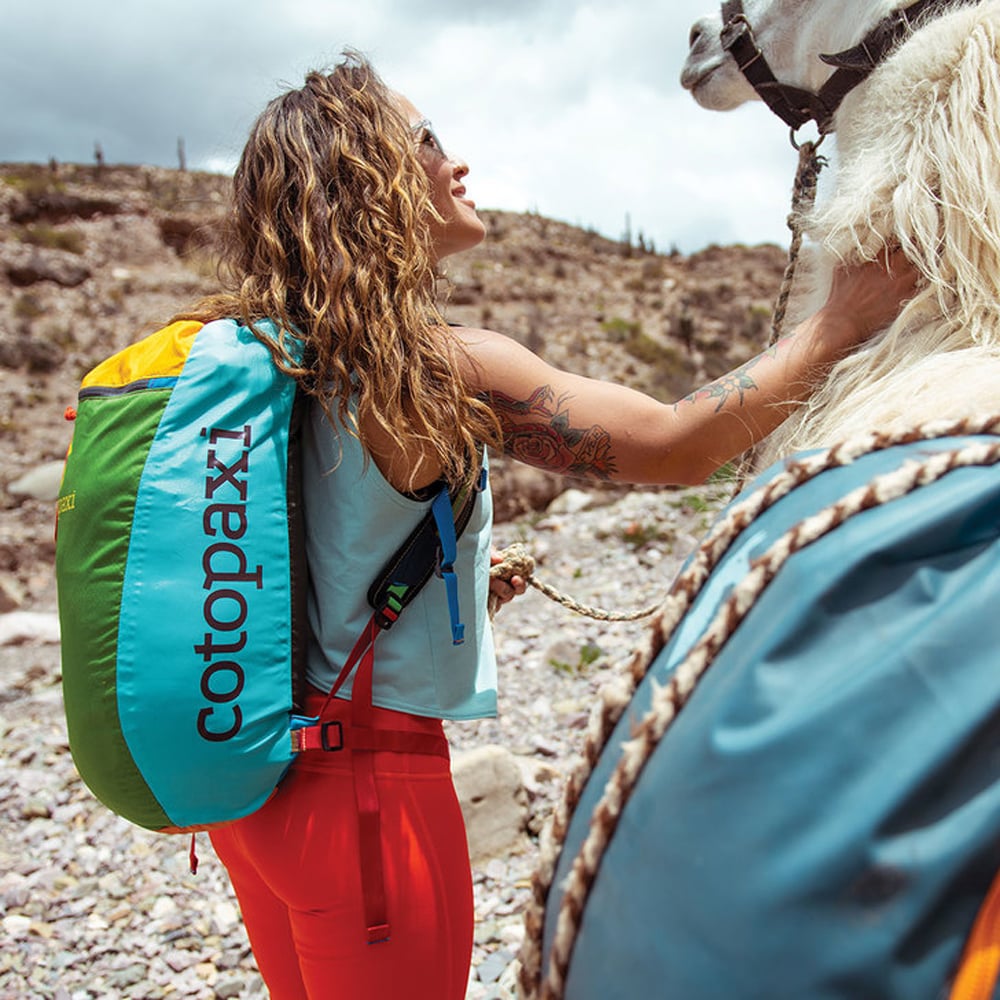 3. Bags
Did you know that, with nearly six thousand impressions, bags generate more impressions than any other promotional product in the USA? There's a style for everyone - from trending puffy styles to sling bags, everyday totes, and more, bags are all about personality and options. Check out our All About Bags Collection for inspiration.
4. Speakers
Speakers are a great gift that goes out of stock quickly at a conference. If you want a herd of attendees at your booth (and we're sure you do), give away Bluetooth speakers at your next event.
You don't have to stick with a traditional Bluetooth speaker, either. A portable surround speaker set is a juicy giveaway that will get any audiophile's attention. A collapsible speaker is also a great giveaway for travel junkies and office jockeys alike.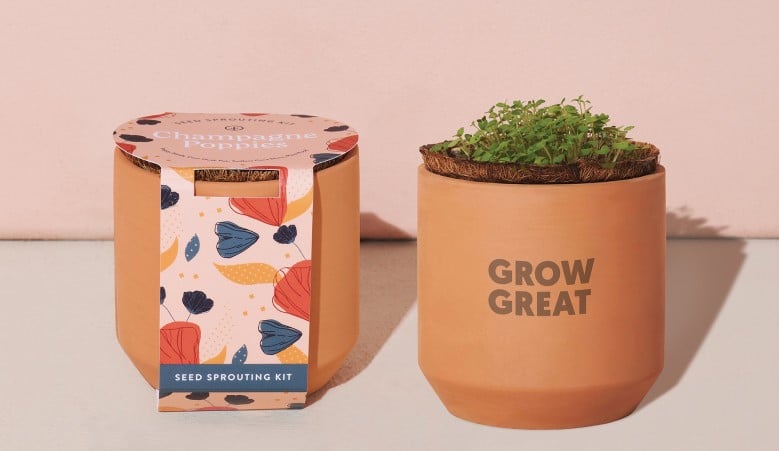 5. Desk-friendly plant kits
Did you hear the news? Plants make people happier and more productive at work. So give away promotional items that flex your consumers' green thumbs.
A mini blossom barrow is a cute giveaway that attendees can't resist. If that isn't your speed, a simple Mason jar herb kit is an item attendees will love.
6. Sustainable products
We're living in a time that could be characterized as a great awakening, and it's been years coming. Old ways of blind consumerism and profit-over-planet are being rejected, and more eco-friendly and purposeful practices are being adopted.
Custom apparel is a great way to reach someone on a personal level, and made-to-order means that there are fewer opportunities for material waste, while products created from recycled or upcycled materials help keep excess waste out of landfills. Check out some of our favorite sustainable and eco-friendly products in our Regeneration Generation Idea Book.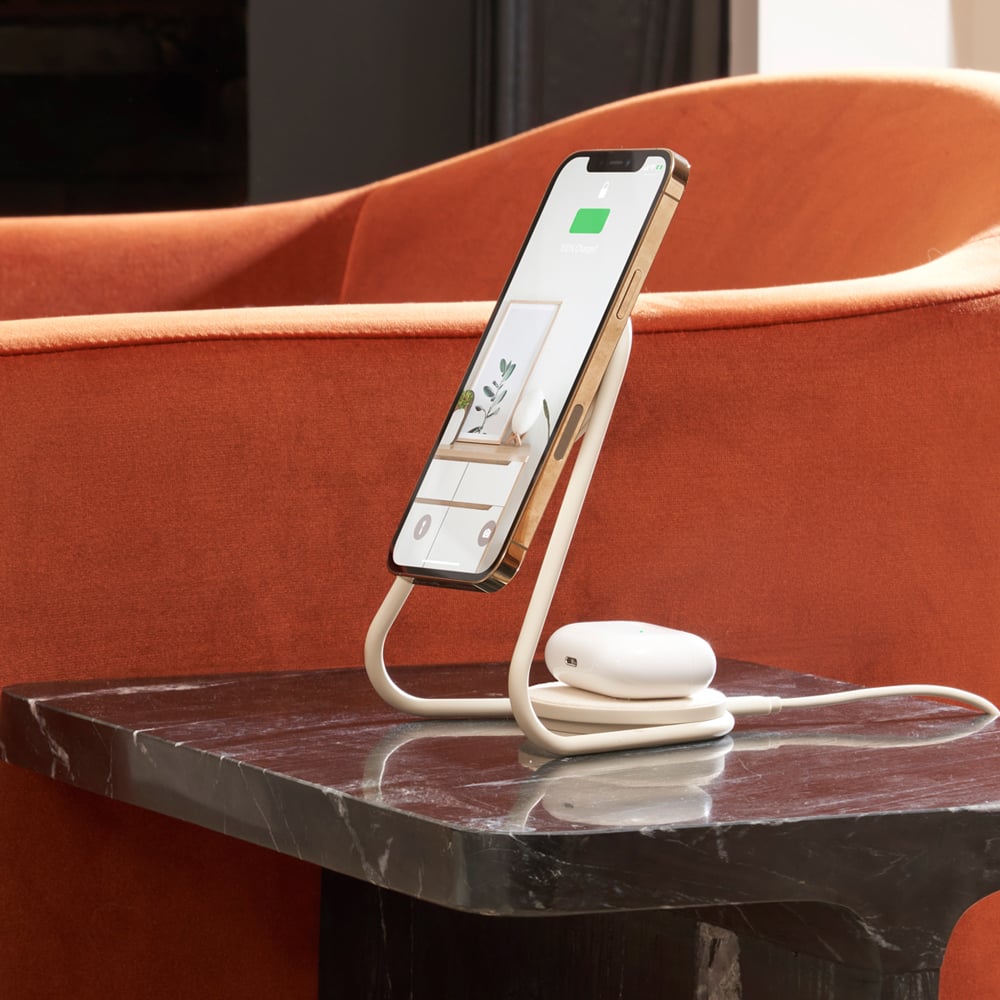 7. Mobile accessories
Over 86% of the global population uses smartphones, so it's no question that mobile and smartphone accessories make great promotional gifts. From selfie lights to wireless earbuds to power banks and more, these accessories will be kept, used, and appreciated by your attendees. Want to go the extra mile for your next event? Try incorporating a selfie wall or social media photo challenge in your tradeshow booth.
The Bottom Line
Promotional or corporate giveaways are key for hosting fun, engaging events that fire up your attendees. Human connection is a critical part of marketing that often gets lost in translation. Have empathy for your attendees by offering these 7 in-demand giveaways that not only deliver value, but that build your brand identity in the process.
Good giveaways are just the beginning, though. You need innovative, thoughtful promotional strategies to get the most out of your marketing resources. That's why Boundless helps brands turn ordinary products into extraordinary campaigns. It's time to make lasting relationships with your buyers. Put your brand in more people's hands and check out these trending products for events!