6 Practical Gift Ideas for Manufacturing Professionals
Manufacturing jobs come with a certain sense of pride. Making - and selling - something of quality keeps employees holding their heads high at the end of the day. In skilled jobs like these, the importance of long-lasting employees can't be overstated. Not only do they assist in the training and teaching of new employees on the floor and in the field, but they're also key in promoting company culture, success - and saves the stress of searching for new employees.
At Boundless, we excel in branding products with purpose™ to help improve company culture, instill company values, and integrate employee recognition methods. When you have a culture of recognition in the workplace, employee satisfaction increases, lifting the whole team and work environment. At Boundless, we offer a variety of products to reach all kinds of team members, for a diverse range of price points. The provided ideas are a sample of accessible solutions to improve employee engagement, keep employees around long-term, and help your employees feel valued beyond peer-to-peer recognition.
Let's go through some gift suggestions together, specifically made for manufacturing professionals. And when you're ready to dive deeper into starting a culture of recognition in your workplace, check out our Fully Equipped Gift Guide, where we cover more gifting ideas for manufacturing professionals.
For personal or professional projects, everyone should have a good pair of safety gloves. These gloves are ideal for light construction, manufacturing, fabrication, or landscaping, and feature a synthetic leather palm for durability. Whatever the project, these gloves are a staple for team members in the factory or in the field.
The truth is, you'll never know when you'll need a band-aid. These kits are easy to transport and can easily fit in a dashboard or lunchbox and take up minimal space in medicine cabinets. Add your brand on top as a visual reminder of your support for your employees.
This lightweight ice scraper is a great gift to put in a custom kit or brand box, especially if your company is located in an area prone to heavy snow. This gift works best when paired with others and shows thoughtfulness toward your employees' day-to-day needs.
With common gift items, choosing a high-quality brand is key. Your employees are savvy, and they know if they're being cut short on quality.
Wow them with this Carhartt lunch box, or this 24-Can Cooler for a bigger option. This gift rings with practicality. For an extra touch, attach a bottle opener carabiner to show your employees that you care.
For projects big or small, tape measures are a staple item in every work bag. A more budget-friendly option is a tape measure keychain, which you could also clip to the bottle opener carabiner and lunchbox.
Use this gift in a kit, or as a promotional campaign. It's important to celebrate your employee's milestones with meaningful, high-quality gifts from high-quality brands. Your employees will continually feel appreciated when they receive a gift that stands the test of time.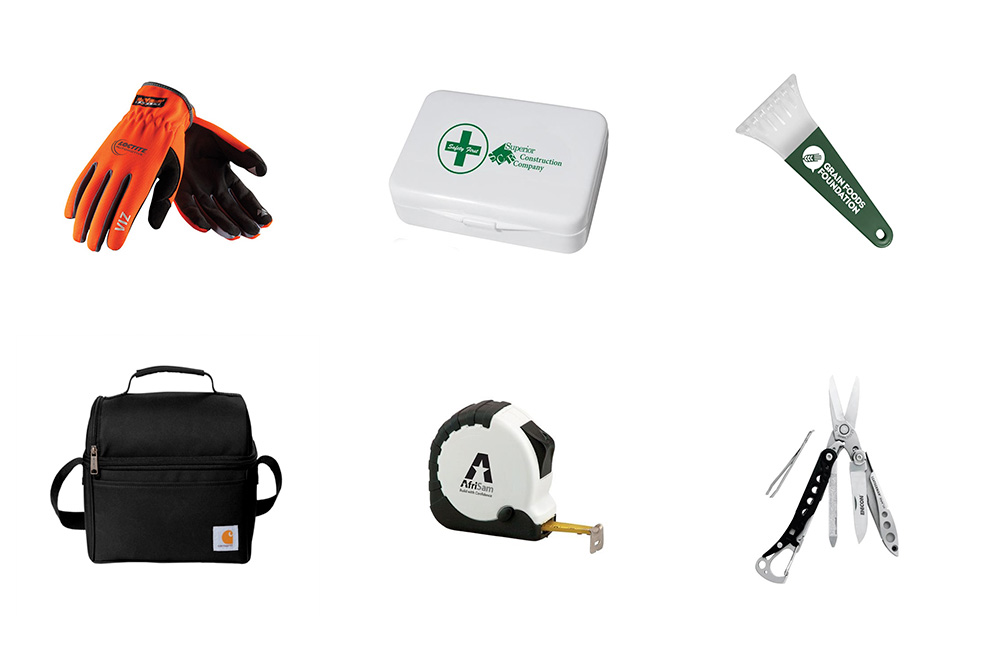 At the end of the day, what's most important is that your employees know that they're valued. Recognition practices and programs are a great way to build up the culture of your company and keep your most valued employees around. It's okay to start small, as long as you start somewhere. When you're ready to spread your recognition wings, our Boundless Brand Consultants are here to help.
To learn more, read our Boundless Gift Guide for Manufacturing Professionals, where we go over all the tips and tricks for effective recognition and gifting for your employees.