Ok, fine,
eco-fy
is not listed in Merriam-Webster.
But at Boundless, we look to Earth Day and to those who embrace it to keep us aware of sustainably manufactured promotional products and trends that encourage conscious and eco-viable decisions. It's these decisions that not only showcase that we care about Mother Terra, but actually assist in the fight against deforestation, ozone decimation, and yep… the big one… climate change.
So, how's your brand doing? Let's look at three easy ways to eco-fy.
Eco-Friendly Business Practices
As the business world begins to slowly trickle back into the office, now is the perfect time to put eco-informed decisions to use, and it all begins in the workplace. We all enjoy a nice hot cup of joe during midday slumps. The K-cup has redefined how we approach making coffee, but even biodegradable plastics take between 3-6 months to fully decompose, so we suggest investing in an inexpensive, glass pot coffee maker instead. And instead of paper cups, provide your hardworking folks with reusable wheat fiber mugs branded with your own personal touch!
Yes, yes, we all love speed-drying our hands with paper towels. But consider this: the average person uses around 3,000 paper towels at work in a given year (and we're not even counting paper towel usage at home). There are around 150 million people employed in the United States in 2021… that is a lot of wasted paper. That is a lot of fallen trees. Instead, consider equipping each member of your team with their own branded, reusable cotton hand towel.
Encourage your employees to eco-fy by offering creative green incentives. Incentivize carpooling with an employee carpool karaoke contest, then share a video collection on your social media pages to show your followers that your company cares about decreasing greenhouse emissions; and for those with stage fright, consider passing out tokens for each carpool ride that they can save and use to purchase branded merch pieces from your employee store! Incentivize digital cloud storage instead of paper – for every ream of paper saved, put that money toward an office party. Get as creative as you want!
For more tips and tricks on eco-fying your business, check out 7 Sustainable Business Practices to Consider for 2021.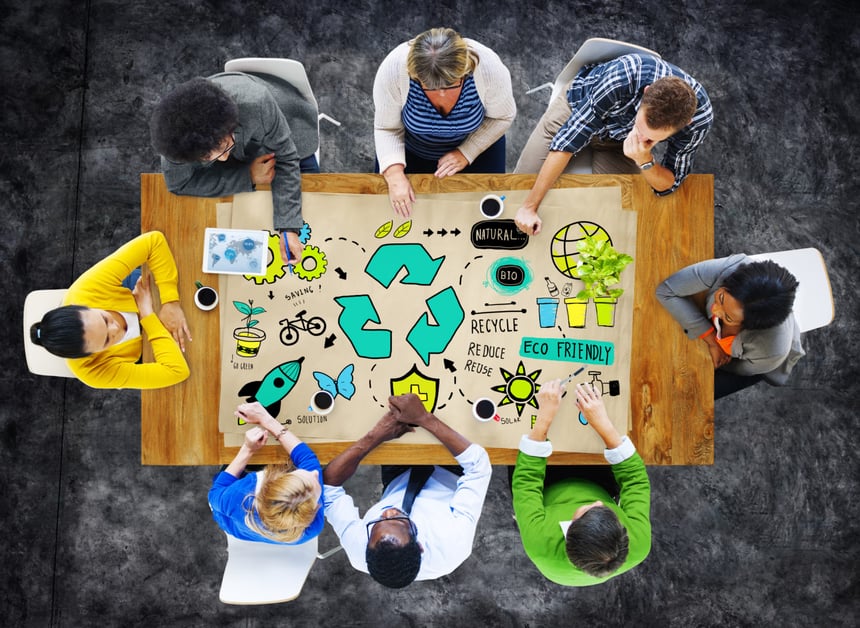 Catch Up with Conscious Consumers
Millennials and Zoomers (aka Gen Z) are leading the eco-conscious consumer demographic, with 60-70% of consumers under the age of 35 saying they prefer brands based on ethical practices, green initiatives, and transparency. Moreover, a whopping 90% of Millennials purchase from a brand if they trust that brand's environmental and social business practices.
Because of the recent explosion of online retail due to few other activities to occupy their time (hey, 2020), consumers spend more energy researching brands and what they stand for. This means that brands have to pivot to consumer preferences faster than ever. Are you on that bus? If not yet, then now's the time to start making these conscious decisions and showing that you do, in fact, give a rip.

Eco-Viable Promotional Products
At the end of the day, we are a promotional products company. We are the first to confess that we put a lot of product out into the world, and sometimes, that product inadvertently becomes waste. So, we are making a conscious effort to ensure that the products we are encouraging our clients to use are transparent, give back to social and environmental initiatives, and are renewable, recyclable, and reusable. And when it comes to putting your brand on a product, we want to help make sure you have access to eco-friendly options… which is why we've done the heavy lifting for you.
From eco-wear to recyclable & renewable gear to plant-based & biodegradable products, we've got your back. Check out our Eco-Friendly Idea Book today!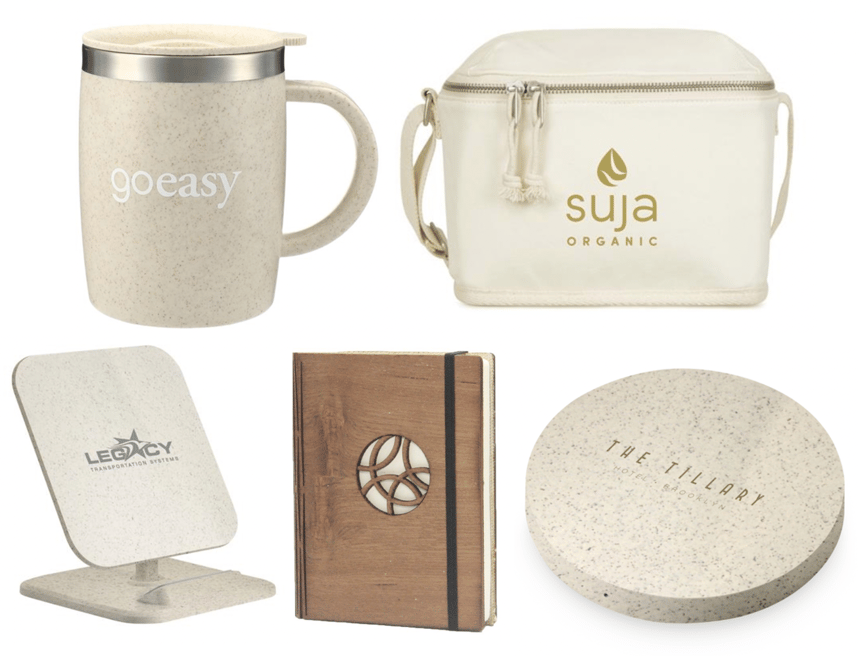 Happy Earth Day, everyone. It's only one day of the year named after our incredibly diverse planet that keeps us fed, alive, and breathing – so, let's break from tradition and celebrate her every single day!