3 Tips for Effective Employee Recognition for Manufacturers
Manufacturing is the heartbeat of the country. The U.S. was built on building things, and the pride that comes with superior craftsmanship is something manufacturing employees stand up on.
Despite that, manufacturing employment numbers aren't on the rise. In fact, they've been falling for roughly forty years, down an overall 13% since 1979. Currently, the manufacturing industry has seen a nearly 60% rise in workers leaving their jobs compared to pre-pandemic numbers.
Employee retention is an increasingly relevant issue in our world. Thankfully, there are opportunities for companies to avoid high turnover rates - primarily, by implementing effective employee recognition programs, and manufacturing is no exception. That's why we created our guide, the Boundless Gift Guide for Manufacturing Professionals, where we go over the nitty-gritty details of employee recognition in the manufacturing industry.
To get started, we'll go through our top three tips for practicing effective employee recognition. If you're interested in learning more about the benefits of employee recognition, download the guide for more information.
1. Think safety and style
One of the clearest ways you can display to your employees that you value them is to support their safety. Whether they're on the manufacturing floor or out doing installations, safety equipment, and PPE are vital. Branded equipment and clothing, from green safety shirts to gloves to hard hats and more, make it clear that the well-being of your employees comes first.
The impact of branded gifts not only helps your company feel and look unified, but it tells your employees that they have a place at your company. Wearing exclusive branded apparel makes them feel part of the team, providing a sense of community.
Custom-kitted gifts are a Boundless-favorite practice for employee recognition. You get the freedom to choose a collection of thoughtful gifts that feel right for your team, and it makes going the extra mile feel a little bit easier. Giving smaller gifts in pairs, or in tandem with one another, will speak more value to your employees than the cliche ball-point pens and stress balls.
Customizable kits can change year after year, can be seasonal, and can act as promotional gifts if needed. Whatever your recognition needs are, there's a customizable kit to solve them.
3. Implement a system
Safety and recognition aren't a one-and-done type of system. It's always going to be important. Implementing a reward system using points or milestone achievements can keep employees engaged.
Beyond rewarding people for reaching certain tiers for safety or sales goals, it motivates others when they see the prizes start to show up. These rewards can also be adjusted easily year-over-year to keep things fresh and exciting. Once you have an effective system for employee recognition, the benefits will compound on their own. Soon enough, you'll be able to retain top talent and feel the positive impact of having long-term employees on your team.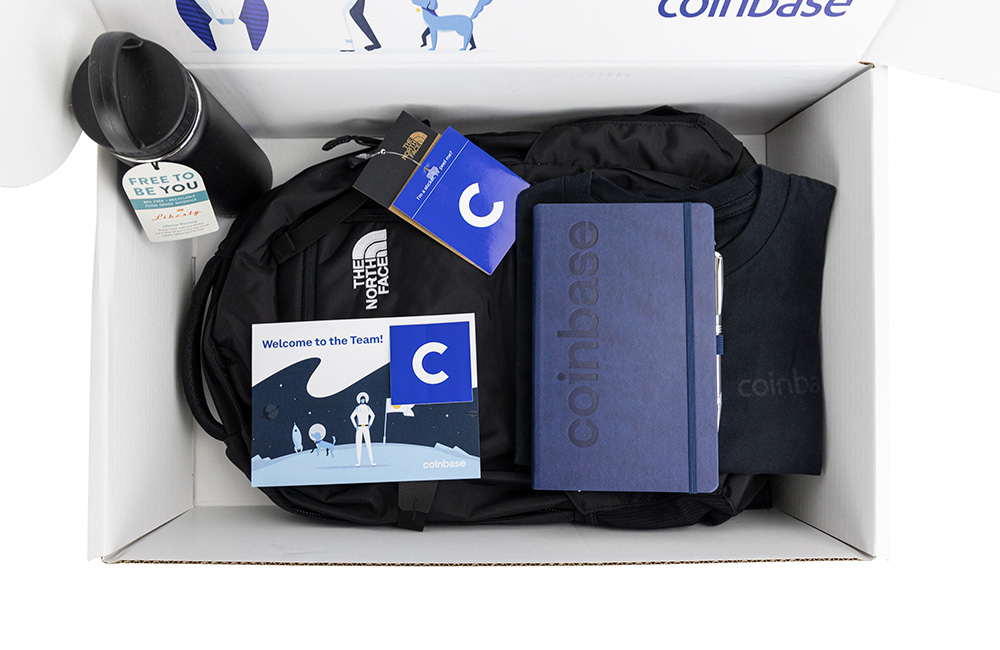 We know that the manufacturing industry demands a wide variety of things, in an equally wide variety of departments. Boundless is your one-stop shop to procure everything from safety materials - t-shirts, gloves, hardhats, and more - to useful giveaways and rewards like caps, quality coolers, portable chargers, backpacks, and nearly anything else you can imagine. Check out our Portal Store to find products for:
Safety materials & PPE
Uniforms & apparel
Printed materials
Online stores
Safety awards
Length of service & manufacturing goals
New product release promos
Conference giveaways & promos
A culture of recognition starts by taking one step at a time. If you're interested in learning more, make sure to download our Boundless Gift Guide for Manufacturing Professionals. Thanks for reading, and happy gift-giving!